Lady Gaga has spoken on the radio and revealed some details behind Chromatica
The the new album of Lady Gaga is around the corner, there are still no cover or tracklist of the album, but we know that will arrive on the next 10 April.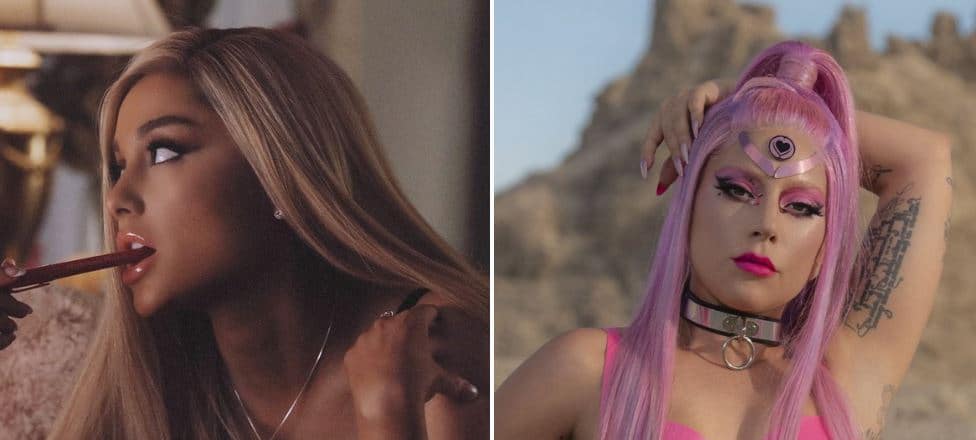 The american singer has spoken to the EarOne Radio the concept behind this new album
I think that we're operating at a level so rudimentary that the way we judge things and people in colors that are simplified when, in reality, we are all extremely different and rich shades.

The symbol of my new album "Chromatica" is represented by a sine wave, the mathematical symbol of the sound, and all that derives from it,as the healing; because yes, the sound has helped me to heal in certain moments of my life.

So my new project speaks of healing, of inclusion, of love but also of courage: because to know how to love someone you have to be tremendously brave.
A collaboration with Ariana Grande?
Circulating a rumor about a possible collaboration colossal in the world of Pop. Within Chromatica in fact, it could also be the voice of Ariana Grande, and the two singers would be a duet unprecedented, and surely one of the most important collaborations of the year 2020.
We'll see if the rumors are founded. It would be really nice to hear them collaborate in a power ballad.
Rumor: According to a reliable insider, the next single from @LadyGaga's next album "Chromatica" will be featuring @ArianaGrande.

Notes: This insider was right about everything on "Chromatica" rollout, so far. pic.twitter.com/QkcqCeGL50

— Ariana Charts (@AGchartsNET) March 3, 2020
Executive producer BloodPop
The executive producer of the project with Lady Gaga is BloodPop, but to many the sound of this producer did not like it. There will still be space for other productions that are different from those with BloodPop, we hoped for a return of the duo Gaga / RedOne! We hope…