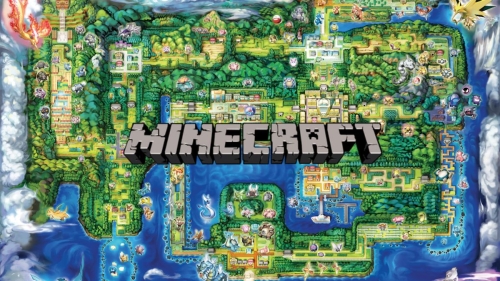 Since the premiere of Pokémon more than 25 years ago, we have seen how fans have always contributed their bit to the franchise through their creations. In recent years and with the development of technology, some of them have reached an incredible level of detail, even seeing mobile Pokémon in real size and recreations of maps in other video games. In this case it has been neither more nor less than in Minecraftso you can already imagine the great work behind it.
This is what the Kanto region looks like inside Minecraft
The adaptation of the different elements of Pokémon to other formats and video games by fans is something more and more common. Not long ago we saw how a fan was able to create a 3D version of Pokémon Yellow and now we can discover what one would look like. Pokémon region if found inside Minecraft.
This creation is the work of Reddit user ruotm0, who being a big fan of the franchise and wanting to pay tribute to the pokemon first region, decided to start this job. Although it is true that as he himself points out it's not finished yet, we can already appreciate a large extension of Kanto. Attentive!
Reddit
Through this tour of the heights we can see the level of detail with which this fan has worked, who has already recreated so much towns, such as cities, wilderness and sea areas and even a cave.
This incredible recreation of the region with which we first immersed ourselves in the Pokémon franchise has delighted fans, who have encouraged the creator to continue working on this work so that they can see it completely finished one day. And you, in what other games would you like to see a Pokémon region?