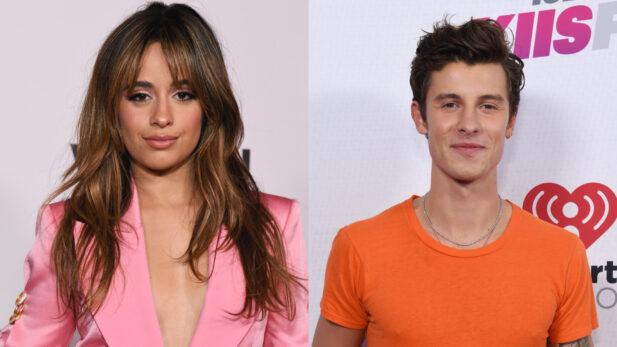 Camila Cabello and Shawn Mendes (Photo: Getty)
Since they were spotted kissing at Coachella, Camila Cabello and Shawn Mendes have yet to comment on a possible reconciliation. However, a post released by the singer, this Wednesday (19), may have given indications about the status of the relationship between the two.
It turns out that the ex-Fifth Harmony published the excerpt of a song full of references to the voice of "Mercy". Without commenting on details if the track will be part of a new project, the artist only wrote "4.12", in the caption, next to a flower emoji, which can be understood as the date April 12, close to the day that the ( ex?) couple reunited.
In the lyrics, Camila sings: "How can you be so much better? Will this ever end? I think so, I will understand and find out". In the following excerpt, she speaks directly about expecting someone at the North American festival. "Are you coming to Coachella? If not, forget it, whatever. If you come, darling, that's all I'll think about"ends. Listen:
Of course, in a few minutes, the post dominated the web, with many fans pointing out that Camila was dropping subliminal messages to the boy. "The most direct hints I have ever heard"commented one admirer.
However, the song divided the followers of "Señorita". While some users supported the idea that the couple would have resumed dating, other profiles rejected the idea, assuming that everything would be nothing more than a marketing stunt for the release of their new album. "Only couple I really think deserve a second chance because their love is pure and real"said a fan. "Camila, be ashamed, my daughter, I love you, but there are things that don't"countered another.
kiss bust
Shawn and Camila were seen kissing while attending a Burna Boy concert at the festival. Some present saw the former couple walking around the place, which suggests that both spent a good part of the night together. In another record, released by KIIS FM radio on Twitter, Shawn smiles, shakes his head and holds a glass in his hand while talking to Camila alone. Watch:
SHAWN AND CAMILLA KISSING pic.twitter.com/DnhOSmOy6U

— mell (@pieceofsm) April 15, 2023
🚨 WATCH: Shawn Mendes and Camila Cabello kissing at Coachella after their breakup. pic.twitter.com/sJlqTxTeET

— POPTime (@siteptbr) April 15, 2023
Camila Cabello with Shawn Mendes and friends yesterday at #Coachella. pic.twitter.com/usO70GwwJC

— Portal Camila Brasil | Fan Account (@portalcamilabr) April 15, 2023
After sparking rumors about a possible "remember", sources revealed to Page Six this Monday (17) that the romance climate would not have engaged again between the stars. Learn more by clicking here.