FIFA 23 It is the best selling game for December 2022 in GAME, the Spanish chain of stores specializing in video games. Thus, he takes first place from the best-selling game of November, Pokemon Scarlet and Purplewhich drops one place on a podium completed by Nintendo Switch Sports.
The usual dominance of Nintendo Switch on holiday dates has been noticeable at the end of the year festivities. Five of the ten best-selling games are published by Nintendo: to those already mentioned we must add Mario Kart 8 Deluxe, Animal Crossing: New Horizons Y splatoon 3.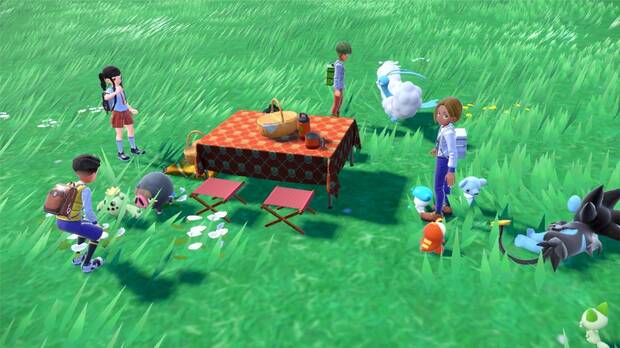 In tenth position is Minecraft. The absence of the title among the best-selling games on PC, PS5, Xbox and PS4 makes it clear that it is about Minecraft: Nintendo Switch Edition (it appears in ninth position in the list of the hybrid console).
Also noteworthy is the presence of two PlayStation Studios games. God of War: Ragnarokin fourth position, is the fifth best-selling game on PS5 and the second on PS4.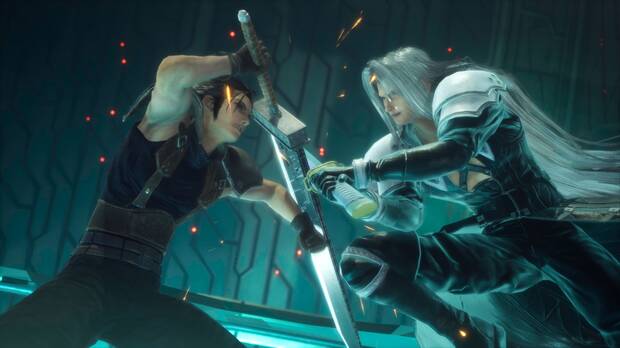 The unique novelty of the month that manages to sneak into the ranking, Crisis Core -Final Fantasy VII- Reunion, does it in eighth position; It also appears second on the PS5 list and fourth on the Xbox list.
You have to search the lists by platforms to find the other december news. The Callisto Protocol the fourth appears on PS5 and the second on Xbox. Need for Speed ​​Unbound it sneaks ninth on PS5 and Xbox, while it reaches fourth place on PC. The other great premiere of December, Marvel's Midnight Sunsdoes not appear.
The best-selling games on GAME in December 2022
Below we leave you with the general list and by platform.
all platforms
1.FIFA 23
2. Pokemon Scarlet and Purple
3. Nintendo Switch Sports
4. God of War: Ragnarok
5. Mario Kart 8 Deluxe
6. The Last of Us Part I
7. Animal Crossing: New Horizons
8. Crisis Core -Final Fantasy VII- Reunion
9.Splatoon 3
10.Minecraft
PS5
1. The Last of Us Part I
2. Crisis Core -Final Fantasy VII- Reunion
3. FIFA 23
4. The Callisto Protocol
5. God of War: Ragnarok
6.Horizon Forbidden West
7.Call of Duty Modern Warfare II
8.Grand Theft Auto V
9. Need for Speed ​​Unbound
10.Resident Evil Village
Xbox Series + Xbox One
1.FIFA 23
2. The Callisto Protocol
3.Call of Duty Modern Warfare II
4. Crisis Core -Final Fantasy VII- Reunion
5. Red Dead Redemption II
6.Elden Ring
7.Grand Theft Auto V
8.Sonic Frontiers
9. Need for Speed ​​Unbound
10. Assassin's Creed Valhalla: Dawn of Ragnark
nintendoswitch
1. Pokemon Scarlet and Purple
2.FIFA 23
3. Nintendo Switch Sports
4. Mario Kart 8 Deluxe
5. Animal Crossing: New Horizons
6.Splatoon 3
7. Just Dance 2023
8. Mario + Rabbids: Sparks of Hope
9.Minecraft
10. Kirby and the Forgotten Land
pc
1.Elden Ring
2.FIFA 23
3.Football Manager 2023
4. Need for Speed ​​Unbound
5.Cyberpunk 2077
6. The Sims 4: Get to work!
7. The Sims 4: Island Living
8. The Sims 4: High School Years Expansion Pack
9.F1 22
10. The Sims 4 and The Four Seasons
ps4
1.FIFA 23
2. God of War Ragnarok
3. The Last of Us Part II
4.Grand Theft Auto V
5.NBA 2K23
6. Marvel's Spider-Man
7. God of War
8.Call of Duty Modern Warfare II
9. Red Dead Redemption II
10. Gran Turismo 7