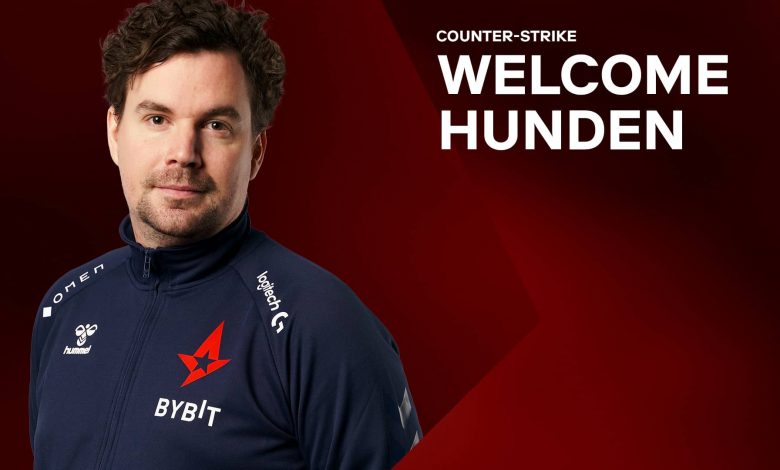 On this occasion, the expected signings arrive at the staff technician of one of the great teams of CS:GO. Astralis has confirmed the signing of Nicolai «⁠HUNDEN⁠» Petersen as the organization's new chief analyst. The Dane has been in recent years one of the protagonists of the international scene due to the "HUNDEN case", controversy for which he was punished until a few weeks ago. His troubled past was not liked at the time and a large part of the community has criticized the signing made by the team of crimson stars.
Before going into the recent signing, it is essential to remind HUNDEN and his most controversial past. The Dane was punished in the summer of 2021 for the ESIC after sharing sensitive information about Heroic to its rivals at IEM Cologne, including Astralis. To this serious situation was added another of the big problems of the scene: the bug of the trainer. Nicolai acknowledged that some Heroic players were aware of the trainer bug, statements with which he intended to involve some of his colleagues in the controversy. Having two years of sanction, ESIC lifted HUNDEN's punishment at the beginning of Decemberone year and four months later.
HUNDEN's first collaboration with Astralis
Despite the fact that HUNDEN has been "grounded" for all this time, the former MAD Lions player worked with Astralis last summer. Dexerto published that the Dane had been collaborating with the mythical organization creating tools and video lessons for collaboration with Aim Lab. The team itself confirmed this information, claiming that it was only a temporary job, but acknowledging that "they would not hesitate to offer him a position as an analyst or similar" in the future. Surprise, here is the position. In this first collaboration, the rules were not broken, but the lack of ethics in hiring a professional who had been the subject of so many controversies was harshly criticized.
With the appointment of our new Head Analyst, Astralis' performance organization is now in place, and all focus is now on the 2023 season.

— Astralis Counter-Strike (@AstralisCS) January 5, 2023
"It has been a long process and there have been many things that we have had to discuss in relation to my role and everything that I have been through," HUNDEN highlighted in the official statement. Astralis will debut in 2023 at the BLAST Premier Spring Groupan event that begins on January 19 and features great teams from the international CS:GO scene.