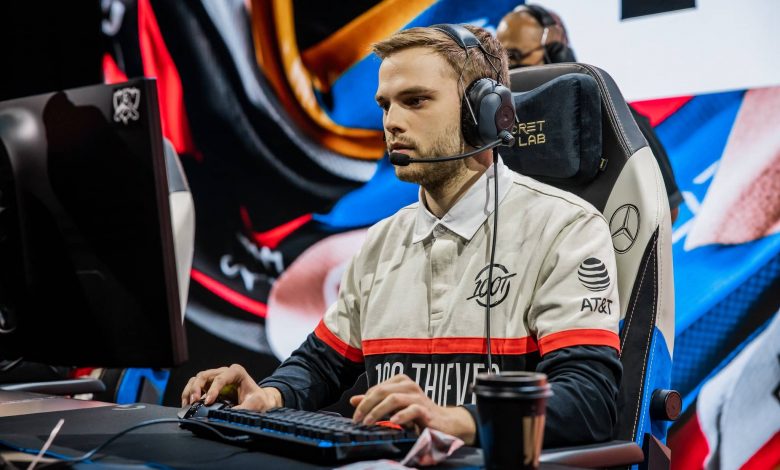 Excel has been one of the clubs that has moved the most during the last transfer market. After placing sixth in the last two seasons of the League of Legends EMEA Championship (LEC), the British organization has gone one step further in order to win the championship. Patrick Jírů is the only player from the previous squad who is still at the club, which has been strengthened in all positions. In fact, the entity would have become stronger even on the bench with Felix Braun "Abbedagge«.
As Brieuc Seeger has advanced «LEC Wooloo» via Twitter, Excel have signed Abbedagge as the sixth player. The German would arrive from 100 Thieves and would be the substitute for Vincent Berrié «Vetheo«. During his time on the British bench, the club would allow the medium to receive and accept offers that interested him. In the case of confirming the incorporation, Abbedagge would return to Europe a year and a half after taking a step to the League of Legends Championship Series (LCS).
Abbedagge has taken advantage of his time in North America to win the first title of his career. The German made it to the LCS with 100 Thieves for the Summer Split of 2021, the season in which the thieves got their only trophy to date. During 2022 100T has remained in the upper zone of the competition, but on both occasions it has been on the verge of its second victory, being runner-up both in spring and summer.
For 2023 Abbedagge has not entered the plans of 100 Thieves. The North American club has chosen to reunite Soren Bjerg «Bjergsen» with Yiliang Peng «Doublelift». The only player from the previous 100T squad that has stayed is Can Çelik «Closer", which they also allowed to explore offers. 100 Thieves will kick off the 2023 LCS with their match against Cloud9 on January 26. Excel will also do the same in the LEC against G2 Esports on January 21.