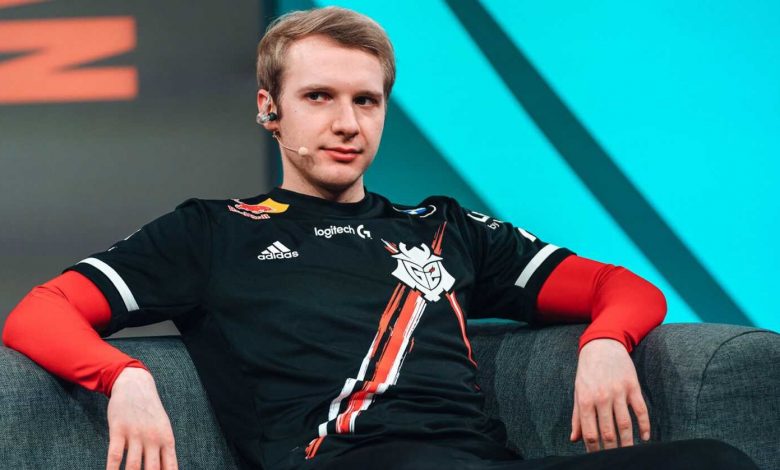 Marcin Jankowski «jankos» is one of the oldest players in the world. The 27-year-old Pole started his professional career in 2013 and made the leap to the League of Legends EMEA Championship (LEC) in 2014 by ROCCAT. Thus, the former G2 Esports player is one of the most challenged pros on Summoner's Rift over the years. However, the heretic is clear about his toughest opponents and they all come from the East.
Jankos has revealed in a live broadcast what he considers to be the toughest opponents he has faced throughout his career. The Team Heretics jungler believes that, on an individual level, the players in his position that he has suffered the most against are DWG KIA's Kim Geon-bu "Canyon" and JD Gaming's Seo Jin-hyeok "Kanavi".. During the last worlds the Pole faced both in the group stage, but with Canyon the journey is longer. At the 2019 World Cup he beat him as a G2 Esports player in the quarterfinals, but in 2020 he fell in the semifinals.
On the other hand, Jankos has reflected the 'trauma' that the final of worlds of 2019 between FunPlus Phoenix and G2 Esports. He has no doubts: the toughest mid-jungle duo he has ever faced is Gao Tian-Liang «Tian» with Kim Tae-sang «Doinb«. G2 came as favorites to that final to complete the grand slams, but FunPlus prevailed with a resounding 3-0. The Tian-Doinb duo was extremely oppressive for the samurai, who did not know how to counter the Chinese team.
With the toughest opponents he's played against revealed, Jankos has a new challenge ahead of him in his career. The Pole is one of those in charge of leading Team Heretics in their LEC debut. Despite having chances of being left without a team, the jungler will finally remain in the elite for the tenth consecutive year. The Heretics debut will be on January 21 at 20:00 CEST against Astralis.