In two of the last three years, the South Korean region has proclaimed itself the absolute queen of League of Legends, with DAMWON winning in 2020 and DRX in 2022 at Worlds championships.
That is why the LCK has raised its level a lot, to the point of being on par with the LPL. Although they have always been in the same echelon, the dominance of China seemed such that, in this decade, everything pointed to the LPL going to win more Worlds than anyone else.
However, the decade has started with a 2-1 in favor of the LCK and, therefore, the 2023 season of the South Korean league looks more than interesting this year, with the main attraction of that faker stays.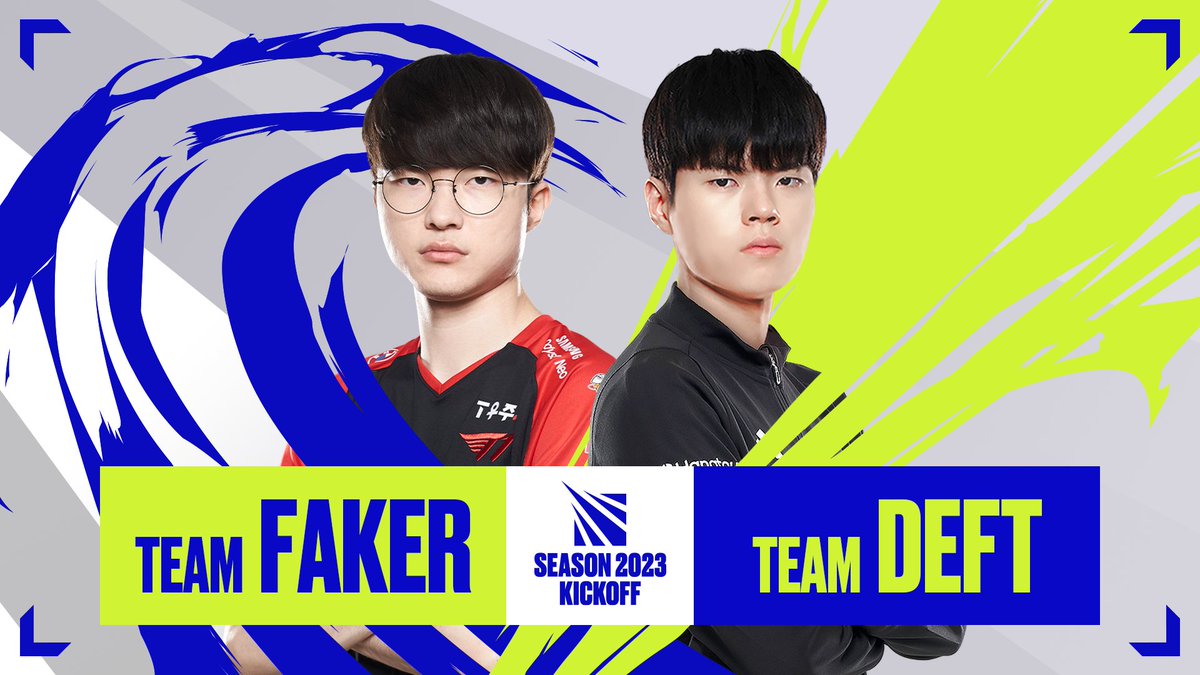 Not only that, but Faker will have his best friend Deft as his greatest rival, who now defends the colors of DAMWON in one of the biggest superteam that are remembered to date.
For this and many more reasons, we are going to do special monitoring of the LCK in the 2023 season, both in spring and summer. In this article you will find information of all kinds that you cannot miss about the league.
Official teams of the LCK 2023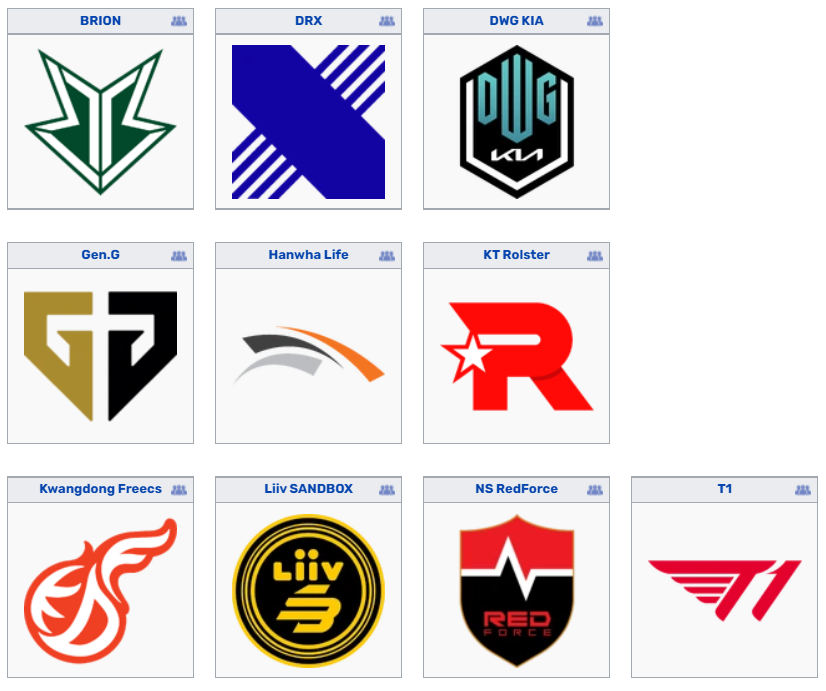 Templates of each team
*From top to bottom:
top planner
Jungle
Midlane
ADC
support
Trainers
BRION
Morgan
Abductor
Karis
hena
effort
Edgar
drinker
XRD
rascal
crocus
fate
deokdam
BeryL
Micro
shine
gizmo
DWG KIA
canna
canyon
ShowMaker
Deft
kellin
Acorn
GorillA
Gen.G
Doran
peanut
chovy
Peyz
delight
score
mafa
museong
Hanwha Life
Kingen
Clid
Zeka
Viper
Life
Dandy
Mowgli
KT Rolster
Kiin
cuzz
bdd
aiming
Lehends
supreme
RapidStar
Kwandong Freecs
DuDu
youngjae
BULLDoG
Taeyoon
Jun
Moha
cvMax
millimeters
Liiv SANDBOX
brodol
Willer
Clozer
envyy
Kael
ryu
Lynn
NS RedForce
DnDn
sylvie
PARTY
vital
Peter
Irean
Coconut
T1
Zeus
Oner
Faker
Gumayusi
keria
Bengi
Sky
roach
Tom
New format of the LCK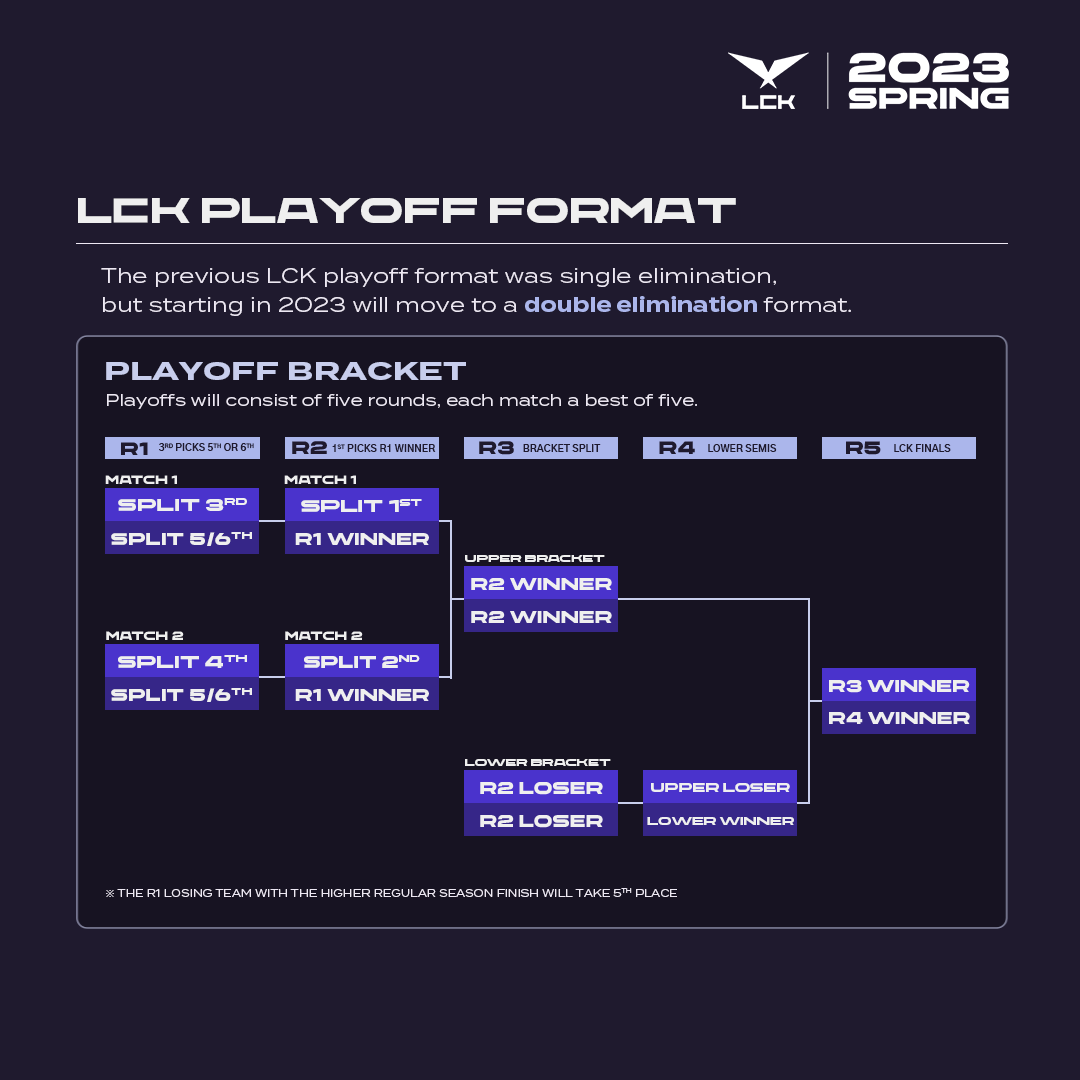 Classification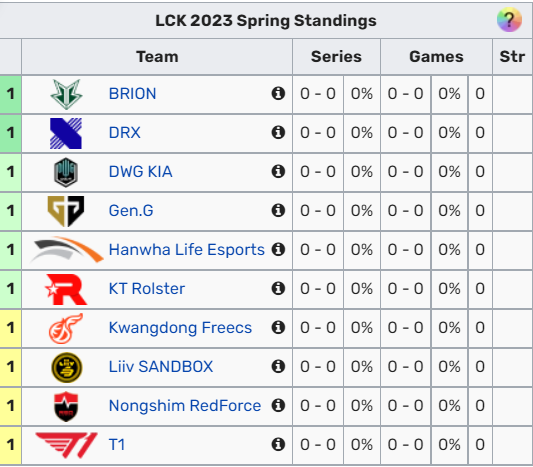 Official calendar | Regular season (January 18 – March 19)
*Matches every Wednesday, Thursday, Friday, Saturday and Sunday.
Week 1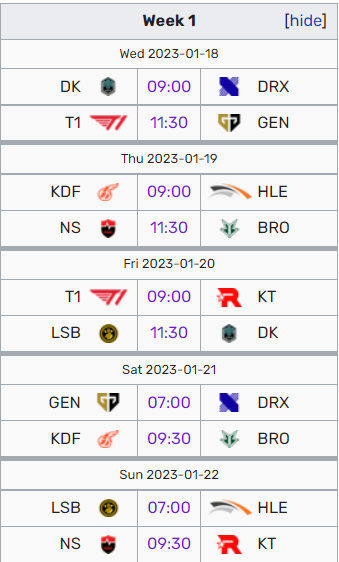 week 2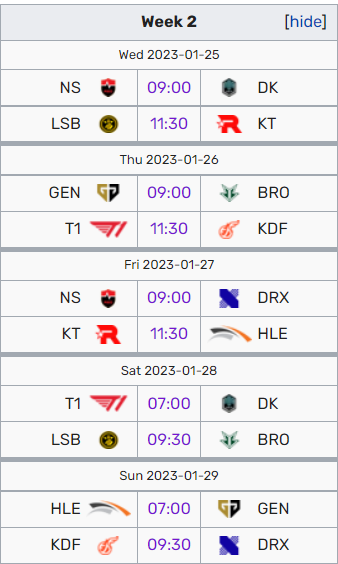 week 3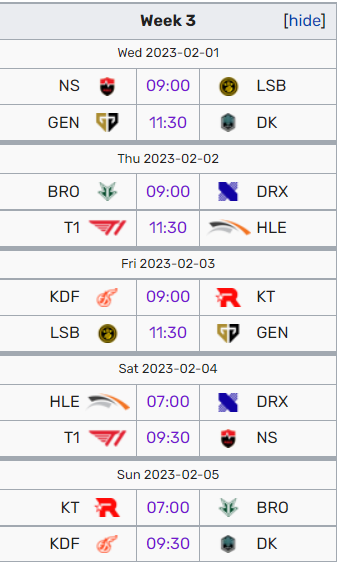 week 4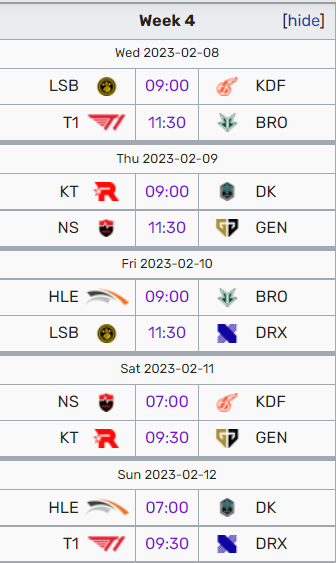 week 5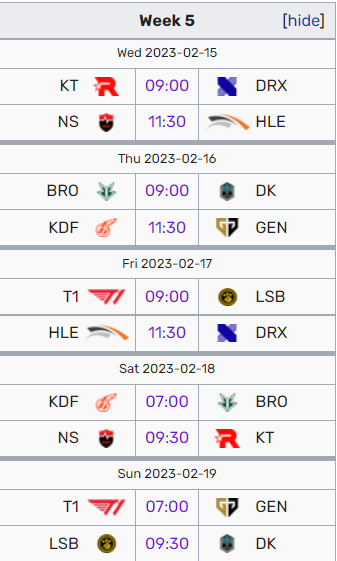 week 6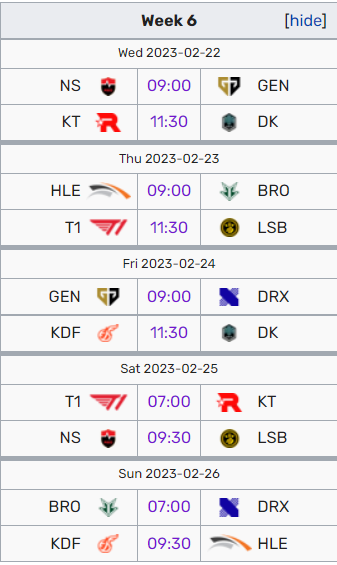 week 7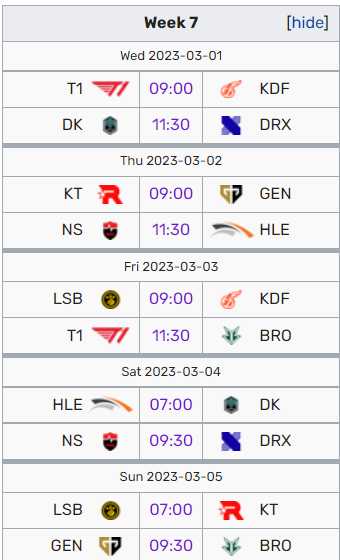 week 8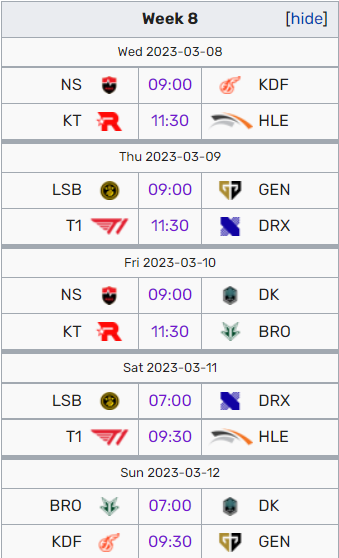 week 9