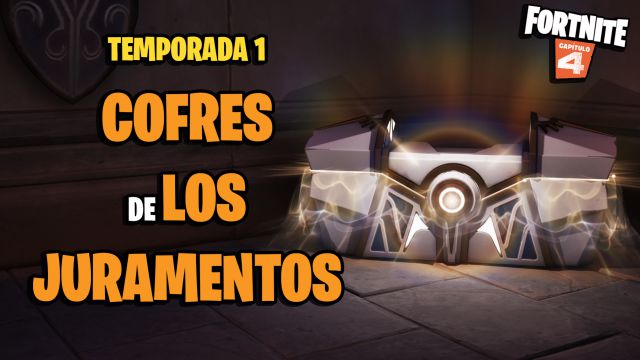 The Chests of the Oaths are a new type of chest introduced in the Season 1 of Fortnite Chapter 4. In this guide to Fortnite We tell you everything you need to know about them: where to find them Y all your locations. Let's go there:
Where to find Chests of The Oaths in Season 1 of Fortnite Chapter 4? all locations
Oath Chests are a new type of chest that first came to the game in Fortnite Chapter 4 Season 1. They are only found in the medieval areas of the map. Just below we leave you a map with all its locations: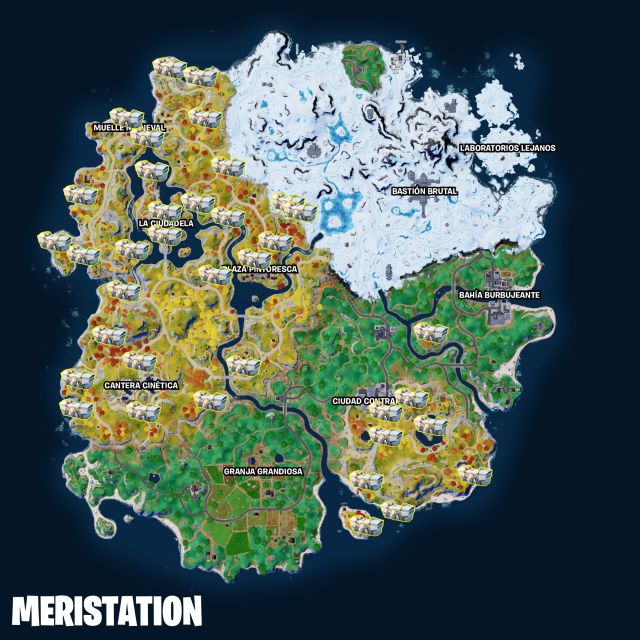 Keep in mind that when creating this map we had to make the chests a bit big to make them look good. This means that in some of the points in which we have marked that Chests of The Oaths appear, it is possible that there is more than one.
What items do the Chests of The Oaths Fortnite Chapter 4 – Season 1 contain?
Oaths Chests are chests that drop better loot than normal chests.. They usually drop Excaliber Rifles and Shock Hammers, two of the new weapons also introduced to the game in Season 1 of Fortnite Chapter 4. They will also drop quite a few healing items like Small Shield Potions, Shield Potions, Bandages, Medkits, and Healing Mists. As of 03/01/2023, the Chests of Oaths also contain Guardian Shields.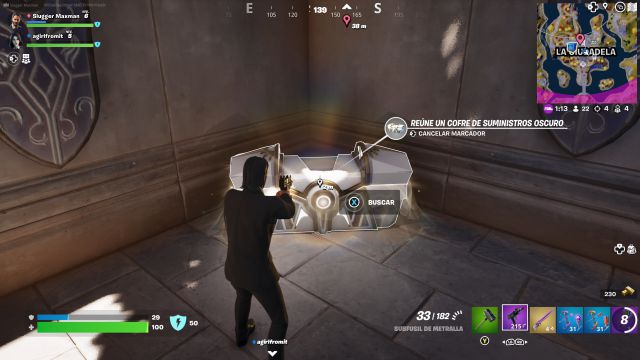 If we have a hard time finding them, keep in mind that, in the named locations on the map, we can take the area with the banner so that all the chests in the area are marked; We will spot Oaths Chests by the size of their silhouette, larger than normal chests.
In our Fortnite guide we help you with other aspects of the game, such as how to complete all the Missions, or what are the new weapons and which one is better.