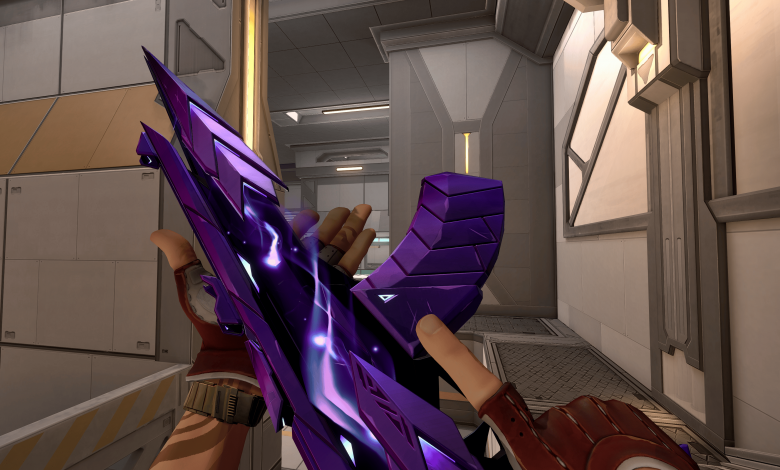 Riot Games is finalizing all the details for the premiere of Episode 6: Act 1, which will be next Wednesday, January 11. The developer has already presented Lotus, the new VALORANT map inspired by adventures and Hindu culture. In addition, he has also shown what his new battle pass will be like, which he wants to promote the values ​​of teamwork. However, the highlight line of the episode goes the other way, as Araxys is made by and to strike terror among players.
The theme of Araxys is that of weapons that belong to a mysterious alien race. "Technologically advanced beyond human knowledge, they conquer the stars with virtually no rival," Riot Games explains. The objective of these skins it is to transmit the sensation of danger that we can find in many films of the science fiction genre. The developer wanted to look for that 'aggressive' aspect of the unknown to humans. The weapons that have skin are the following:
vandal
operator
shorty
bulldog
Knife
«We were inspired by the idea of ​​seeing living things, of bodies made of metal and mineral but that breathed (…) These weapons are their legacy, weapons modeled with their shape that keep alive the memory of that hostile race, and with the threat of his return always hovering over the horizon of his unworthy carriers, "explains producer Victoria Kim about the weapons. The production company has also pointed out that one of the most difficult remains for the skin line has been the design of the variants. Starting January 11, Araxys will be able to terrorize the VALORANT servers.
Generally speaking, the base of Araxys skins is the color gold. The price of the package is 8,700 VALORANT Points. However, each weapon features purple, black (or red), and gray variants. The line of skins offers visual enhancements that can be purchased with Radianite, splitting into four levels. The Radianite offers to customize: model, bullets, ADS reticle, shot sound, animation and visual effects. The last level is the one that allows you to equip a finisher and a death banner.