The Buyers were looking for their first victory against Kun, who had won their first game by just one goal
The Buyers already complained about the cards on the first day of the kings league while the Kun was against it since the idea was presented. XBU comes from losing against Los Troncos while Kunisports showed an orderly game against Jijantes.
player 12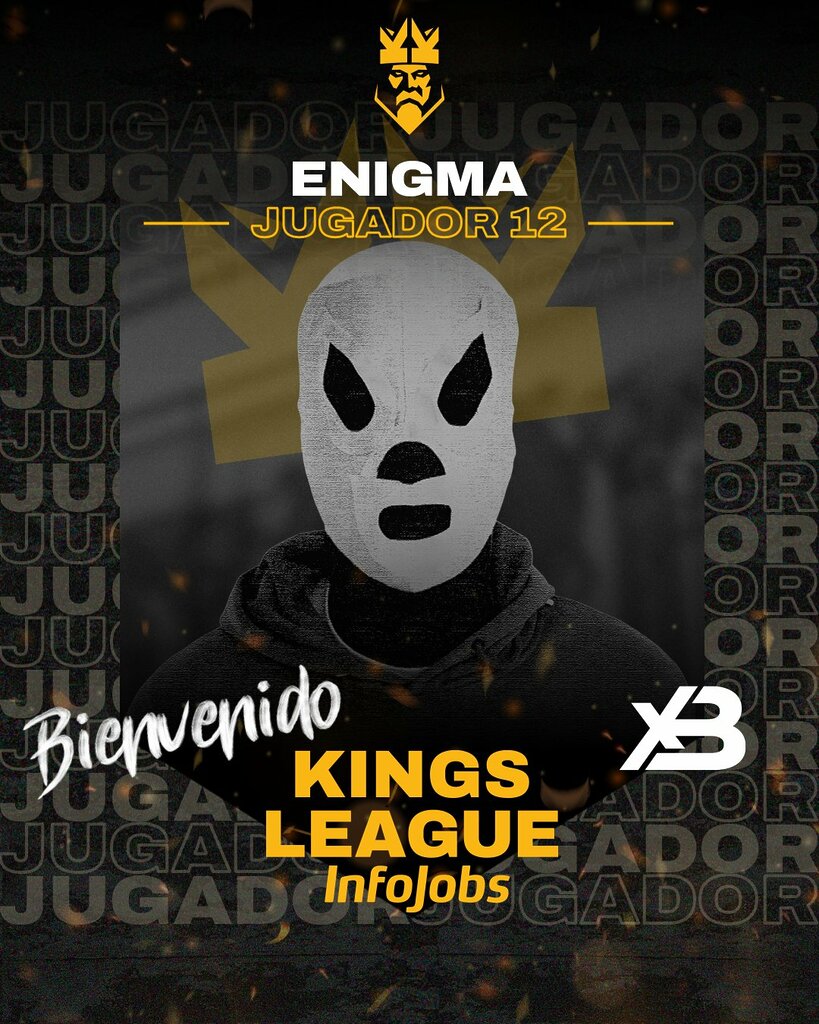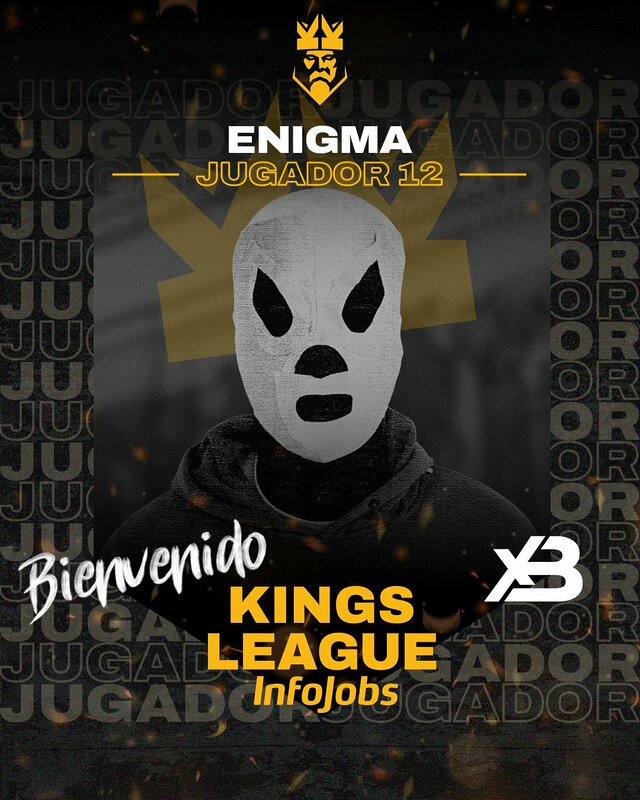 xBuyer Team has a mystery player. They call it Enigma 69, why? As revealed by Gerard Piqué in a live Kings League, he is a Spanish first division player under 30 who does not want to be recognized. The player has asked to play with a mask and his body covered so that he is not recognized. Although surely it will be discovered who he is during the game.
Kunisports has called Javier Saviola, an Argentine who went through Barcelona, ​​Real Madrid or River Plate. The forward scored 233 goals in 633 games played in clubs.
The Kings League's Secret Weapon
xBuyer Team had the double goal as their secret weapon for this match.
Kunisports had an MLS-style penalty but Saviola missed it.
xBuyer Team (XBU) vs Kunisports (KNS) Summary
xBuyer Team 0 – 1 Kunisports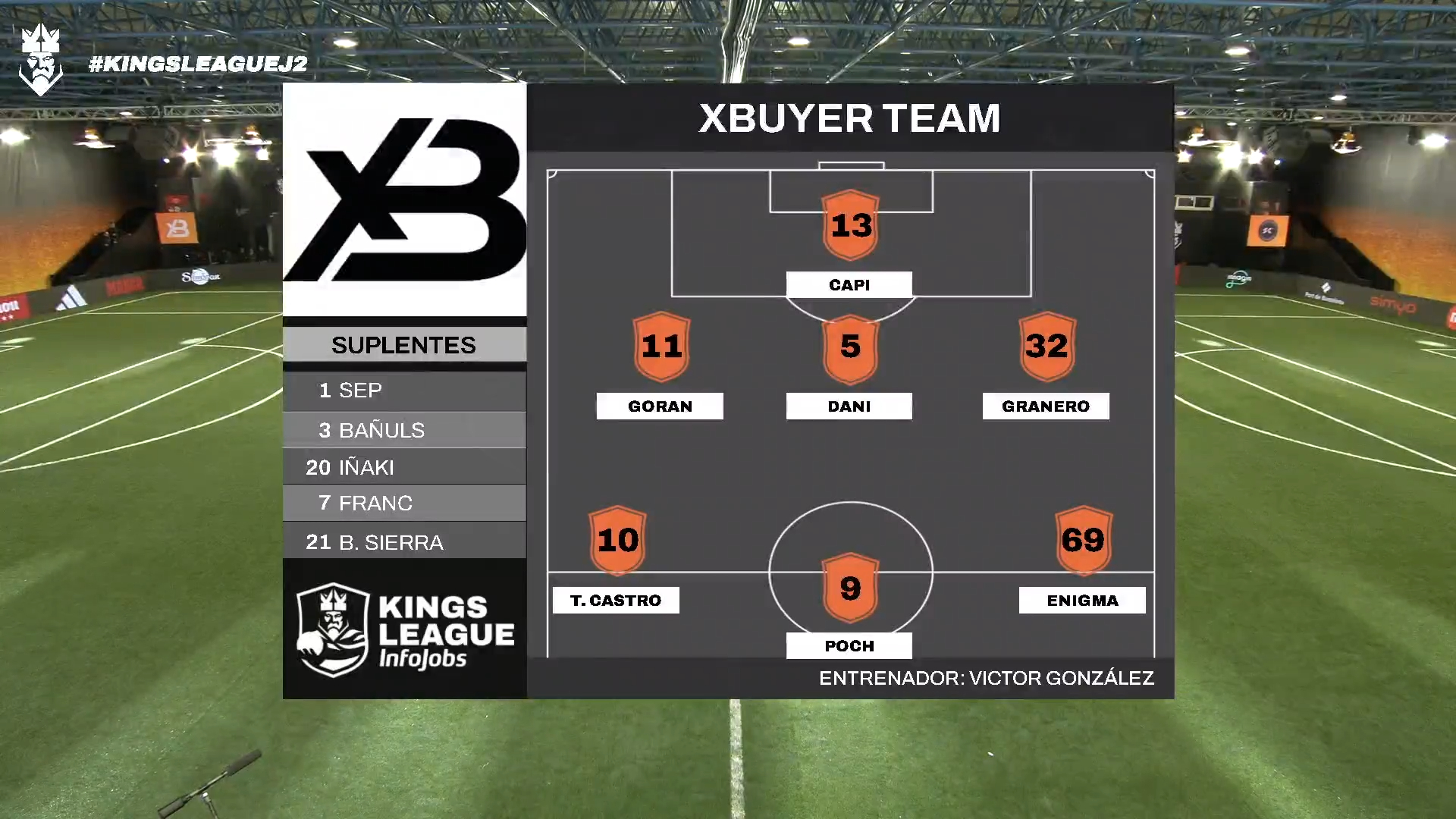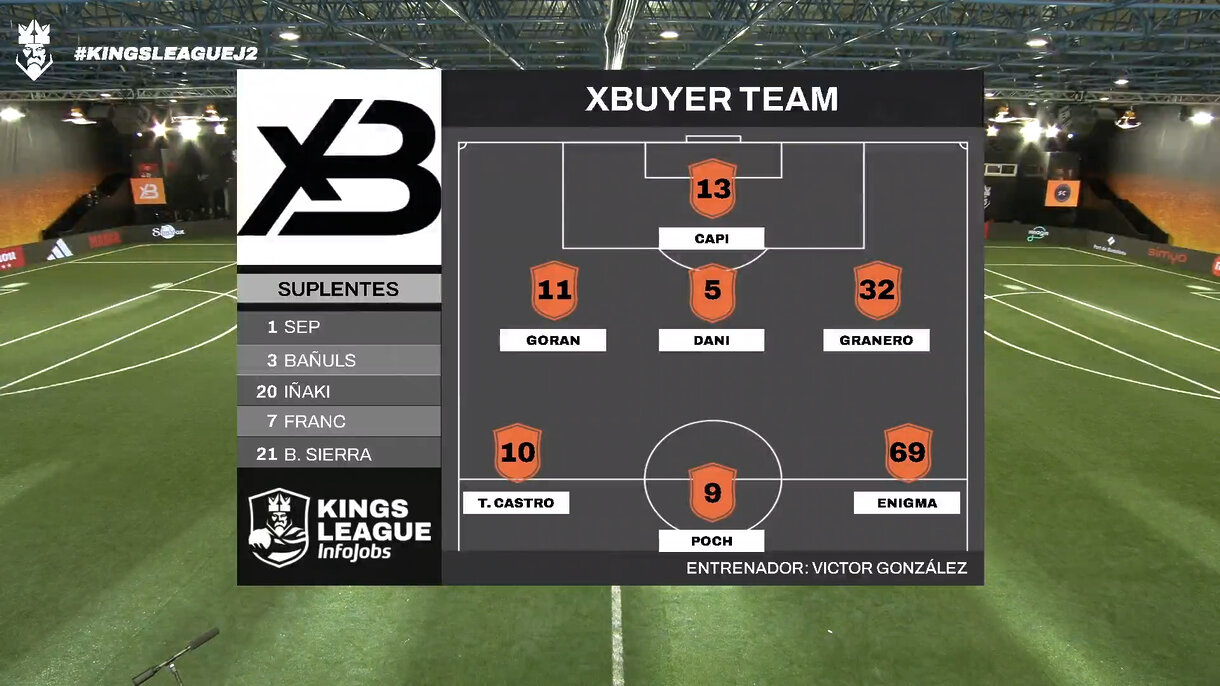 First part:
min 3: Penalty on Saviola in favor of Kunisports that reviews the VAR. Withdraw the VAR penalty!
The game is taking place very cumbersome, without plays for anyone, very tangled.
Min 16: OOOOO! Enigma 69 was about to score
End of the first part with practically nothing outstanding.
Second part:
Min 34: ⚽️ GOOOOOOOL! Kunisports opens the can and takes the lead on the scoreboard (0-1)
Min 36: xBuyer Team activates the secret weapon of the double goal. They couldn't take advantage of it.
Min.37: Kunisports now activates his secret weapon. Penalty from midfield like in MLS.
Min.38: Saviola misses the penalty shot.
Video of all the goals of the xBuyer Team vs Kunisports
(0-1) Kunisports scores despite suffering throughout the match
Other games played from the second day of the Kings League