The Pokemon Kecleonoriginally from the third generation and from the region of Hoennwas first included in the mobile game Pokémon GO from January 7th of the year 2023, after the completion of the Chespin Community Day event. Since then this creature can already be obtained for your Pokdex in the game.
if you wonder how to get hold of Kecleonwe will let's explain in this section of our tips and tricks guidesince Kecleon is an elusive Pokémon that can be camouflaged before your eyes and has a particular method of obtaining it.
How to get Kecleon in Pokémon GO?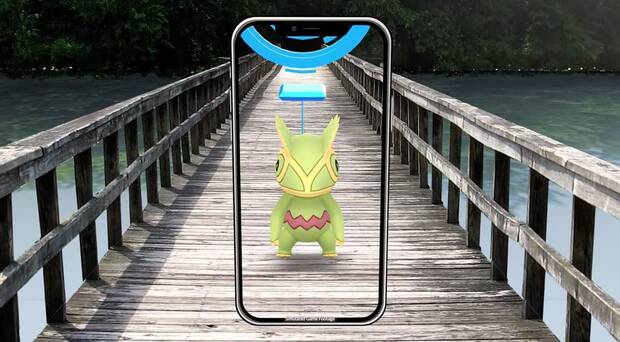 Kecleon is a Normal type Pokémon that can be obtained in Spain and all over the world in Pokémon GO through a single method which consists of look for it at random PokStops. Keep in mind that Kecleon is a Pokémon Oddly enough sighting, so you have to be very attentive to get hold of a copy.
Kecleon is initially invisible, or "almost" invisiblegiven that Camouflages in the Pokstops, attached to the Photodisk imitating the image of the Pokstop (although its outline and shape can still be guessed, as you will see in the image below).
In order to capture Kecleon you have to follow these steps:
Kecleon appears in the world's PokStops randomly: There is no certain percentage of appearance, it is estimated that you find it approximately every 15 or 20 PokStops, but it can appear several times in a row.
Just before tapping a PokStop: You may find Kecleon holding onto the Photodisc, open your eyes wide to see his figure.
If Kecleon is in a PokStop: it will not allow you to rotate the Photodisc in the normal way. This is an ideal way to know that you are facing the Pokémon.
In case you come across a Kecleon at a PokStop: Tap its body several times to make it jump out of the PokStop.
After Kecleon leaves the PokStop: you will find it in the map view and you can tap on it to start an encounter and have a chance to capture it with your Pok Balls and berries.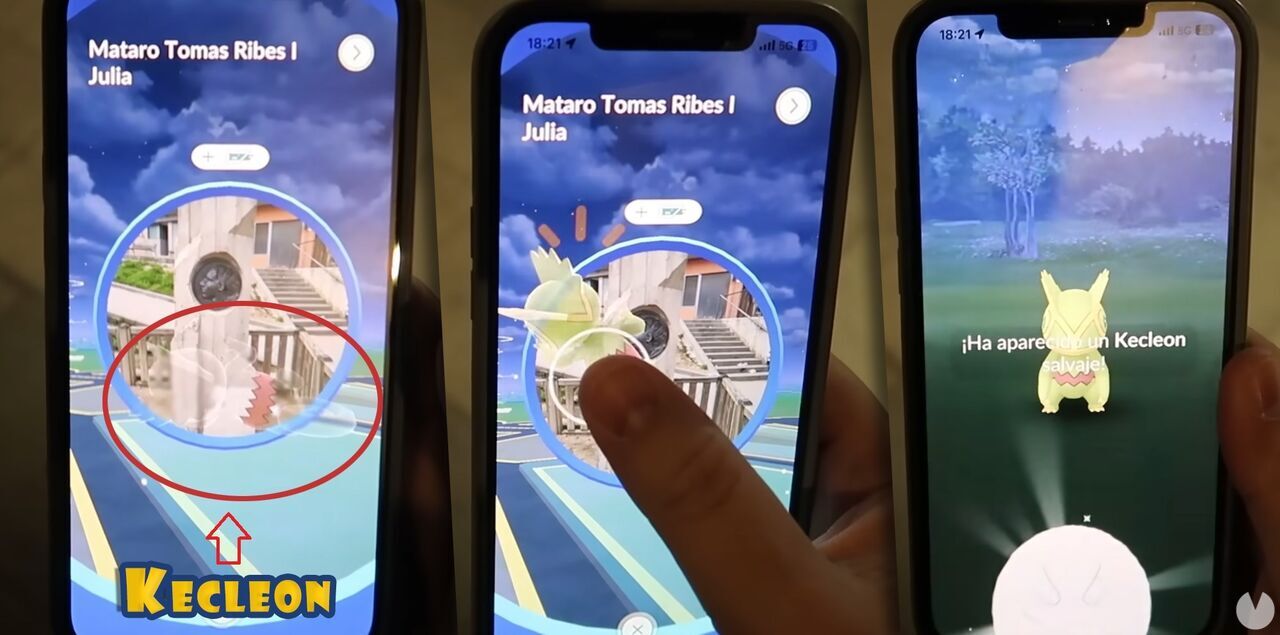 Kecleon's appearance in a PokStop is the same for all players; In other words, if your friend finds a Kecleon in a nearby PokStop, the Pokémon will also appear there for you, although each one must spin the Photodisc on their own.
Other than that, remember that using a Radar Rocket or a Super Radar Rocket will nullify the chance that Kecleon can appear at PokStops, so be sure to look for it only when you have no assets any of these items related to Team GO Rocket.
Beyond what is explained in this guide, no additional requirements in order to find and capture Kecleon. You may repeat the steps that we have shown you as many times as you want to capture lots of Kecleon and get the perfect specimen.
How to get Kecleon variocolor?
Kecleon shiny It can also be obtained in Pokémon GO. The first time that the variocolor version of Kecleon will be available it will be for all those players who attend the face-to-face event of Pokemon GO Tour: Hoenn which will take place in Las Vegas the month of February 2023.
Players who do not attend said event may have the opportunity to capture Kecleon shiny laterin the global event Pokémon GO Tour: Hoenn, although of course you will have to have pretty lucky to find this special variant of the Pokémon.