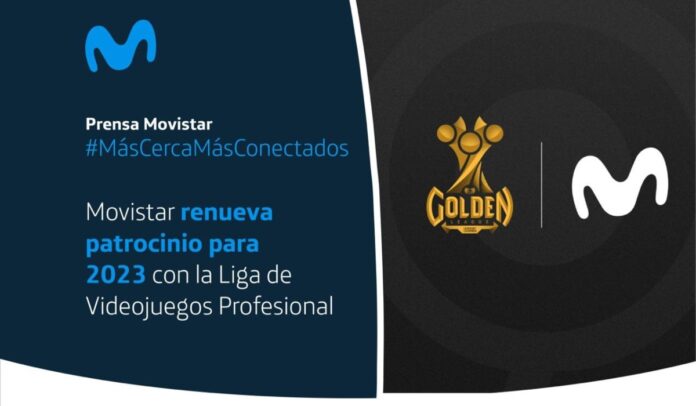 Movistar renews its agreement as sponsor during 2023 in the highest League of Legends competition in Colombia, the Fibra Movistar Golden League.
In this way, the collaborative relationship between LVP and the telecommunications company is consolidated. which in 2022 reached more than 353,000 viewers.
Thus, once again, Movistar will be part of the Golden League, the Colombian professional league of the popular Riot game that for this year it will have a new competition format.
In 2022, the Fibra Movistar Golden League had two seasons in the year and one cup (Fibra Movistar Golden Cup), these events had 353,000 unique viewers, 528,000 views and more than 200,000 hours watched.
The closing of the League was held in a face-to-face event with more than 300 attendees and the broadcast had more than 17,000 views.
"We are very happy to extend our alliance with the LVP for another year in order to continue promoting the development of the eSports environment in the country. We will continue working to bring players and spectators the best service with Movistar Fiber Optic, which will be our focus this year." indicated, Luis Germán Peña, director of marketing Movistar Colombia.
It may interest you: INNpulsa opens the call for the Innova 2022 award in Colombia
"Movistar is a company related to our public and this renewal strengthens the ecosystem of professional skills, contributing to the growth of the industry in the country. We will work to provide quality content and value propositions that impact the community in order to achieve the proposed achievements this new year," said María Cristina Forero P., country manager of the Professional Video Game League (LVP) for Colombia, Ecuador and Peru.
The next season of Fibra Movistar Golden League, Colombia's professional League of Legends competition, will begin on January 15, 2023 and will air on Sundays and Mondays via twitch.tv/LVPCOL.