League of Legends is preparing to host the 13th season of the MOBA. In it there will be many novelties within the Summoner's Rift, and although we already know some of them, the company has left some aces up its sleeve to create that hype so that both the media and MOBA users have that itch for the next 11th to arrive.
Announcements confirmed and published already by Riot before January 9
New Ahri Illustration
Aurelion Sol Rework
All the news of Preseason
The main news that will come to Season 13 of League of Legends
Champions that will have a new Skin
Riot puts out numerous skins a year, but always talks about several characters that will 100% have a skin that season. Those confirmed by the company are Aurelion Sol, Kled, Ivern and Kalista, the latter showed their Splash Art and it is a bestiality. In addition, the theme of little animals, such as the Kog'Waw, the cat skins or the Corki Corki, will once again make an appearance in the MOBA.
Plans for the 2023 rankeds
Mid-season rating reset. The MOBA will be divided into two seasons, one from January to summer, and from this season the rating will be reset. The second part of the Season will last until November, the month in which the Preseason will start.
Therefore, there will be two victorious skins this season. This year they will have a peculiarity, and it is that it will not be necessary to go up to Gold, as in previous years to have it. You will simply have to play a large number of games and display good conduct and receive honors from your teammates in that SoloQ queue.
What's new in champions
This year, according to the rioter Lexi Gao, they have been focusing on adjusting details about the champions that are currently in the League of Legends character selection, so this 2023 champions like Nidalee and Varus They will have some significant adjustment, Jax will also be in the equation due to the leaks of months ago.
One of the objectives that the company has had between eyebrows is that each summoner has a character that suits their characteristics and that they also have different and inclusive roots. In addition, the names of the two new champions that will land this year and that we have told you months ago were given
thousand, Ixtal's support and that "he would be Taliyah's little brother"
Naafiri. a killer champion that has been waiting since mid-2022
They are also going to revamp Skarner visually, with a rework visual that will turn you into a ferocious scorpion. Riot will provide more details on these adjustments in the coming months.
mid scopes
Truexy, Phlox and August talked about the projects they are currently working on with Rammus, Neeko or Taliyah. A mid scope It serves to give a new image, a breath of fresh air to the champions by adjusting several of their abilities without being a total rework, and these changes are usually carried out after a long time understanding, understanding and playing the champion, to see what they can be their weak points and thus adjust them and make them more fun to play. Soon Riot will give more details about the calendar that it will officially carry out in 2023 on this matter.
With all these changes, and in the absence of the official Season patch, Riot Games gives us all the incentives for the beginning of this new chapter in League of Legends. We will tell you about everything that happens throughout this year here, at MGG.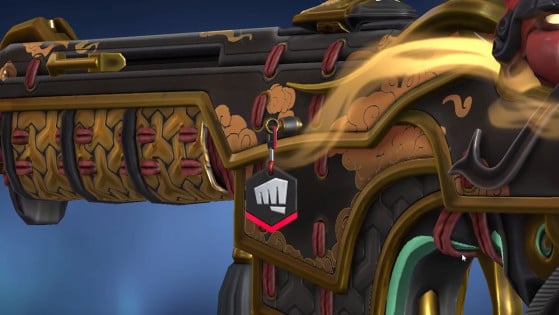 The only way to get a Riot Gun Buddy
Many players want this signature charm, especially in Valorant, but they can only be obtained in a limited way and not everyone can access them. This is the only way to achieve it.