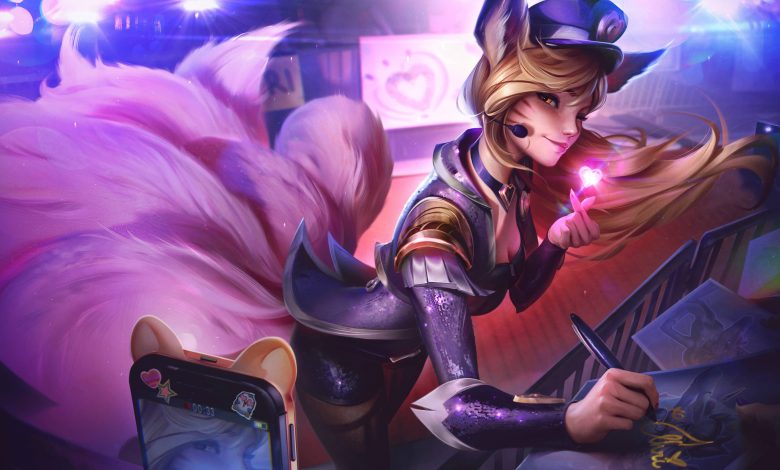 Riot Games wants to continue tweaking Ahri over the next few weeks. The developer has already presented all the splash arts of the different cosmetics of the championhonoring his rework visual. We will finally be able to enjoy this new Ahri on Summoner's Rift, something that most players have been asking for since her announcement.
However, it seems that Riot will continue to change certain aspects of Ahri for future versions. As Spideraxe revealed hours ago, it seems that the company plans changes to the Q, the E and the final ability of this champion. A priori, it seems that the Q will be weaker, while the other two abilities will go through the workshop to receive buffs.
– R cooldown reduced from 140 – 90 seconds to 130 – 80

—Spideraxe (@Spideraxe30) January 11, 2023
Ahri's updates over the next few weeks
Riot Games' idea is to weaken his main ability, that Q with which he usually inflicts the most damage to all his enemies. to deal with this nerfit will also improve other abilities, allowing the fox to remain viable in both Only Q as in certain competitive matches. Below we offer you all the changes that have come to light:
[Q] – Orb of Deception: Mana cost increased from 55/95 –> 60/100; AP ratio is reduced from 45% –> 40%.
[E] – Charm: CD of 14s –> 12s; Duration of charm from 1.2/2s –> 1.4/2s.
[R] – Spiritual impulse: Low CD from 140/90 –> 130/80.
At the moment this is all we know about the upcoming changes to Ahri. From Riot Games they have not yet confirmed the changes or when they will be released. What we do know is that are available on the PBEhence could land during patch 13.2. This would imply that we would see Ahri's update next January 25. Now I just want to know when this will be available rework visual both within the game and in the game itself splash arts.
More in our section League of Legends.