The space, which will be located in Mall Plaza Oeste, will have 300 square meters of pure technology and entertainment. It will be inaugurated this year.
Do you remember when the internet was not yet so massive and only a few had access to the consoles of the moment? A lot of gamers spent their afternoons in the unforgettable Internet cafes, paying to play, for example, Counter Strike with their friends. What times!
Although that is a thing of the past, today the gaming centers arrive, something like a 2.0 cybercafé with current technologies and consoles, a physical place where video game fans come together to play with their friends or family and have a good time. hang out around your favorite pastime.
These places also serve as a meeting point for large gaming events, such as individual competitions or esports tournaments, even to meet your favorite streamers, who often meet their online community in real life.
The new gaming center in Chile
Following the line of the importance of the communities that are born by videogames, during the first quarter of this year the Arena XP Gamer Experience will be inaugurated in Mall Plaza Oeste, a shopping center located in the commune of Cerrillos, Metropolitan Region, with more than 300 square meters of pure technology.
"We want to deliver experiences to game fans, seeking to reach all types of gamers and communities, with a priority on entertaining and opening new spaces. The idea is that they have everything they need so that they can develop their potential, train, enjoy and focus on the experience of sharing with other competitors", commented José Tomás Jaramillo, Arena XP Brand Manager.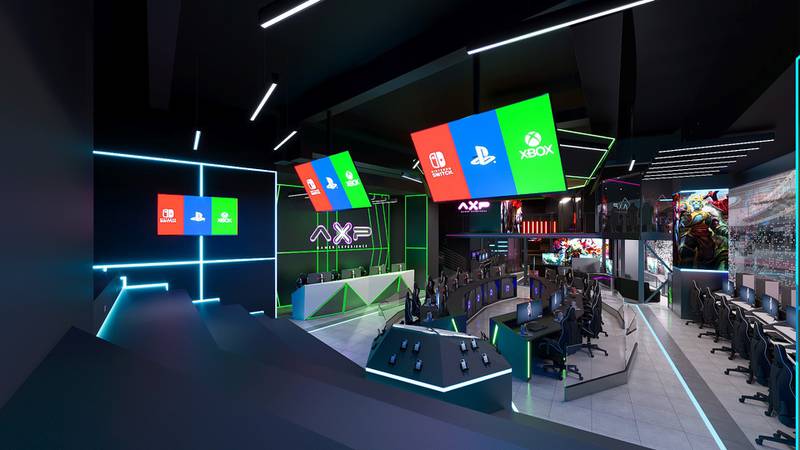 The place will have areas enabled for mobile games, 8 console areas, 25 PC stations and 5 private rooms for VIP group experiences, among others. In addition, it will be an ideal spot for exclusive product launches and esports tournaments.
Lastly, Jaramillo expressed that "Chile continues to make progress in eliminating paradigms from the gaming world, where the belief that video game players are children or hobbyists has diminished. Today we have a professionalization of the concept, with players who need more infrastructure and technology in their championships. The focus is to continue opening these types of spaces, which go hand in hand with the growth of the gaming world."