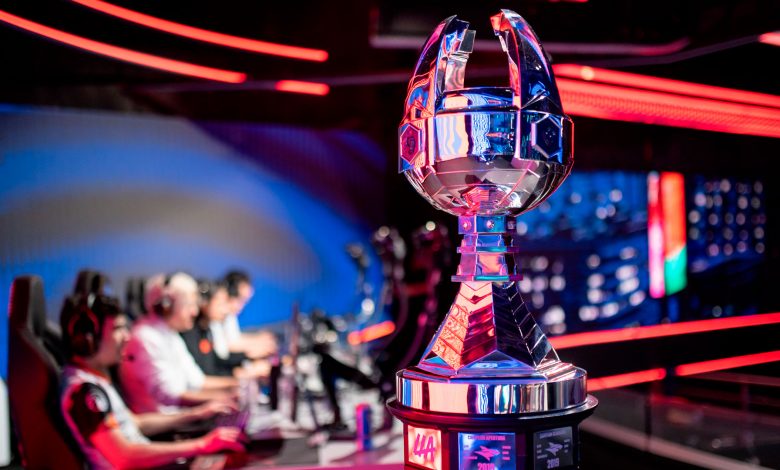 Late yesterday it was Latin America's turn to carry out some exciting and fun games at the season kickoff of the region where the team led by the Mexican Grell of isurus beat the team led by Josedeodo, the Argentine jungle that flies to the Latin American League (ALL) after two years in League Championship Series (LCS). After the great global event with which Riot Games welcomes a new season, in Latin America we found out that on the website of LoL Esportsthe complete calendar of the first divided with their respective crosses.
The eight teams of the ALL They are already aware of who they will have to face not only on the first day, but throughout the entire season. regular season of Opening 2023. Once again Riot Y ALL they decide to adjust the schedule for the week of each date. Except for the first Day, which will take place all on the same day, the rest of the Dates will be played in two parts: A first part of two games on Tuesdays; and the complement (two games) on Wednesday. In this way, the organization seeks to expedite and avoid long breaks that, due to technical reasons or whatever, ended up taking the whole day.
What if I told you that history can be rewritten? The #LLA returns on January 24 with more unique moments, more matchups, more closeness and much more content.

Tuesday and Wednesday from 4pm 🇲🇽 5pm 🇨🇴🇵🇪 7pm 🇦🇷🇨🇱 by https://t.co/SoE9Jl3Kq1 pic.twitter.com/G7I5rTLR9n

— LLA (@LLA) January 11, 2023
The crosses of the First Day of the LLA 2023
The Season 2023 in Latin America it will begin with two crosses that quickly attract the attention of the whole world. First of all, and to kick off the Opening, isurus (ultimate champion) will face an Estral Esports that, with the star signing of Josedeodo, will seek to lift the trophy of the ALL for the first time in its history after several frustrated finals. By the end of the first day we will have the rookies duel, Six Karma will be measured before The Kings, these new teams in the competition will be the protagonists in charge of closing the first date. Below we leave you the four crosses of Day 1 with their respective schedules for both Spain and LATAM.
Isurus vs. Estral Esports – 11:00 p.m. ESP / 7:00 p.m. ARG-CHI / 5:00 p.m. PER / 4:00 p.m. MEX;
infinity vs. Team Azé – 00:00 ESP / 20:00 ARG-CHI / 18:00 PER / 17:00 MEX;
Movistar R7 vs. All Knights – 03:00 ESP / 23:00 ARG-CHI / 21:00 PER / 19:00 MEX;
Six Karma vs. The Kings – 04:00 ENG / 00:00 ARG-CHI / 22:00 PER / 20:00 MEX.
More in our section League of Legends.