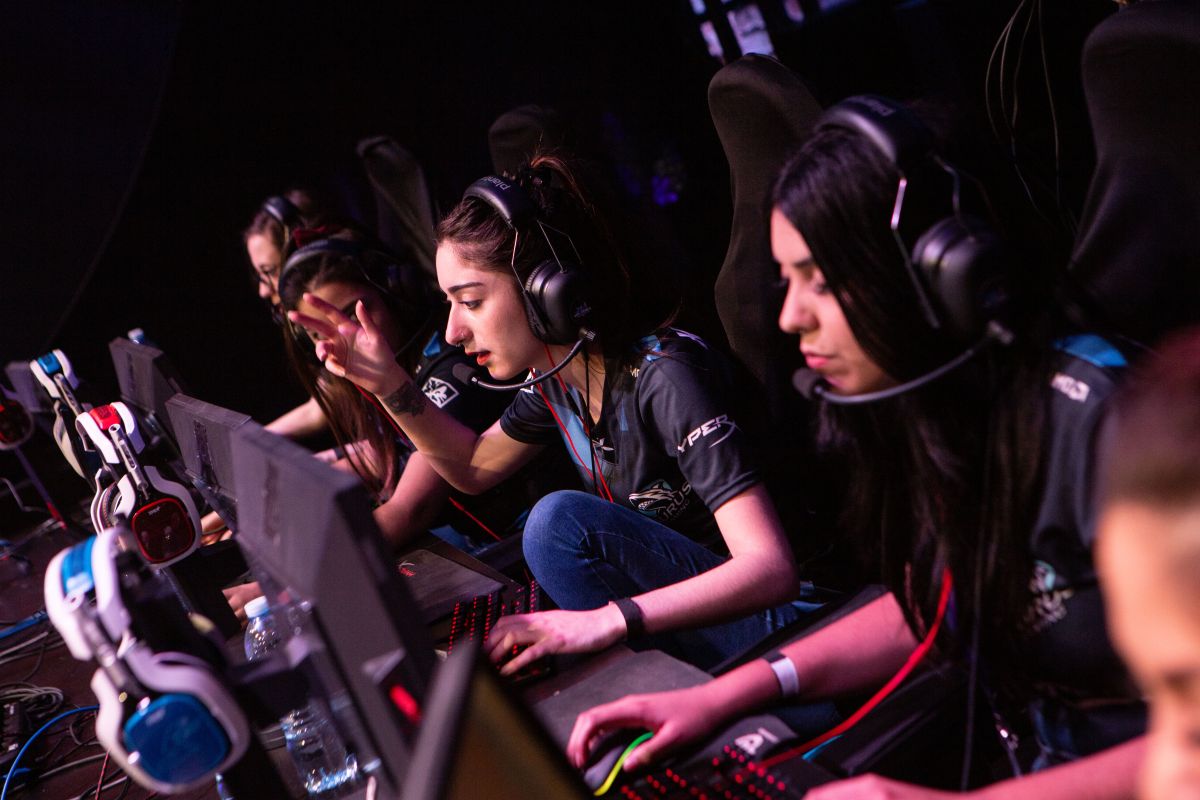 Photo: Rebeca Figueiredo Amorim / Getty Images
The iconic soccer player for the Argentina national team, Sergio 'Kun' Agüero, has achieved enormous success since entering the world of electronic sports (eSports) with the creation of KRÜ Esports; the team has achieved great popularity and in a short time has become a benchmark in various disciplines such as Valorant and Rocket League.
As a new growth measure team announced this week a new change in its brand concerning the Valorant women's team, which goes from being called KRÜ Fem to becoming KRÜ Blaze. The objective of this change is that it will have a name with a bigger hook for this new season in which they will participate in the Game Changers and seek to get a place in the Valorant Challengers.
The information was released by the team of the historic Manchester City goalscorer through the social network Twitter, where they shared a video with the change in the name of the team and its logo. The video also mentions each of the players that are part of this team that has become one of the strongest in Latin America.
In addition to the change registered in its name, the KRÜ Blaze team made some changes to its squad to improve its performance and have a greater competitive capacity in international tournaments; Consuelo "consu" Rivas, Catalina "baesht" Arancibia and Camila "autumn" Gonzalez left the institution.
Micaela Lorena "micaela" Ferreyra (former 9z Team) and Luisa "shyz" Minarelli, who comes from TBK Female, were hired as substitutes for these figures; they will join Argentina's Keila "Kalita" Nava and Chileans Romina "romi" Alvarez and Constanza "conir" Reyes to complete the team that is under the direction of coach Rodrigo "FR1X".
Until now there is no scheduled date for the Valorant Game Changers, although it is expected that, as in 2022, it will be held at the end of the year, being the last major competition in the discipline. As for the Valorant Challengers, it is scheduled to start in the coming weeks so that the participating teams have the possibility of complying with the calendar in case of suffering a mishap.
read also
–League of Legends: LLA and LCS revealed their calendars for the Regular Phase of the Apertura tournament
–José Mourinho refused to lead the Portugal team: "The president told me it was the only option"
–Luis Quiñones is excited about the possible signing of Rafael Santos Borré with the Tigres UANL