The Minecraft Market is where you can buy content created by the community.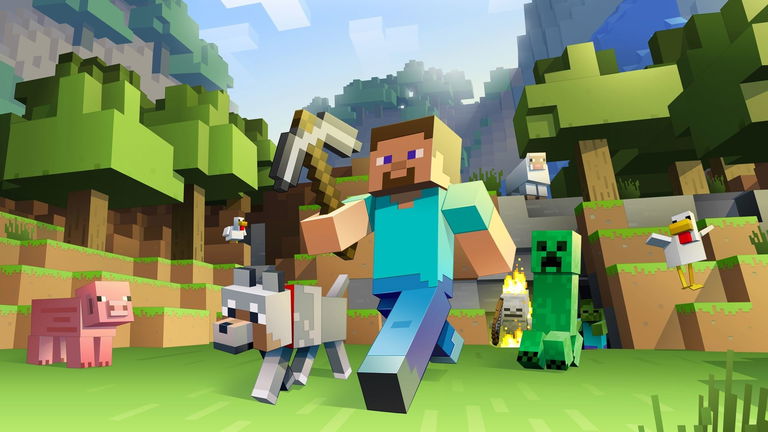 Undoubtedly, one of the great Minecraft revolutions of recent years was the launch of the Minecraft Marketplace, Also known as the Minecraft Store on PlayStation or simply the Minecraft market, although it has not been without controversy. In essence, it is a digital sales platform within Minecraft where you can buy content created by the gaming community, from skins to fully customized worlds created by fans. Obviously, not everyone liked Mojang's new monetary approach to user-created content.
Even so, the Swedish studio has not only continued to support the Minecraft market, but has also been one of the company's major focuses of attention since its release in 2017. It recently published a Minecraft's new cinematic trailer to promote this aspect. Let's remember that a good part of the money generated in the Minecraft market going to Mojang, the artist does not receive the full price that the player pays for the content. In the same way that it happens in any digital sales platform, the person in charge of said platform keeps a certain percentage, be it Apple, Google, Steam, Microsoft or Sony.
Infinite adventures in minecraft
This new Minecraft cinematic trailer made with the game engine is titled "Star a new Minecraft story" and wants to focus on the possibility of live a new adventure every day thanks to the content created by the gaming community that can be found in the Minecraft marketplace. It is quite funny, like all Minecraft videos of this style, take a look.
Some of the worlds shown in this trailer correspond to high level creators that have been linked to other major Minecraft projects with major licenses are: Pixelbiester's Advanced Dragons 2, Cyclone's Ultra Cute Texture Pack, Spark Universe's SpongeBob SquarePants, Noxcrew's City Living, Pickaxe Studios' Morph Into Mobs, and WDW Magic Kingdom Adventure by Everbloom Games. It should be noted that although large projects are shown here, there is also space for humbler things in the minecraft market.
A mod adds a cursed baby to Minecraft to fill everything with vomit
On the other hand, Mojang is already preparing the launch of Minecraft Legends, the new spin-off of Minecraft in key action and strategy game in real time. There will be news of the game next January 25 in the Xbox Developer Direct and Bethesda.