Pokémon GO It came as a Nintendo experiment to see if it was safe to leave its comfort zone and ended up destroying everything in its path. Within a few days he had already become one of the biggest hits of the pokemon franchise (and that's saying a lot) and, although many thought it would be a fad, almost 7 years later we're still totally hooked.
Since Pokémon GO came to our smartphones the game has evolved a lot, There's no doubt. At first the game only allowed you to capture Pokémon that you found around the world, but Over the years, Niantic has introduced dozens of new mechanics. which make it look like a totally different game than the one that was released in 2016.
The best Pokémon to dominate your neighborhood in Pokémon GO
One of the mechanics that players were most looking forward to was the possibility of fighting, one of the most iconic features of the Pokémon brand. 👌
Now it is not only possible to fight, but it is also one of the most important and fun components of Pokémon GO. ⭐
Do you want to have the strongest team in your neighborhood? 😎
Well, in the following image created by MyFeetAreMankey you can find the best pokemon both for PVE and to defend gyms ordered according to their type:😉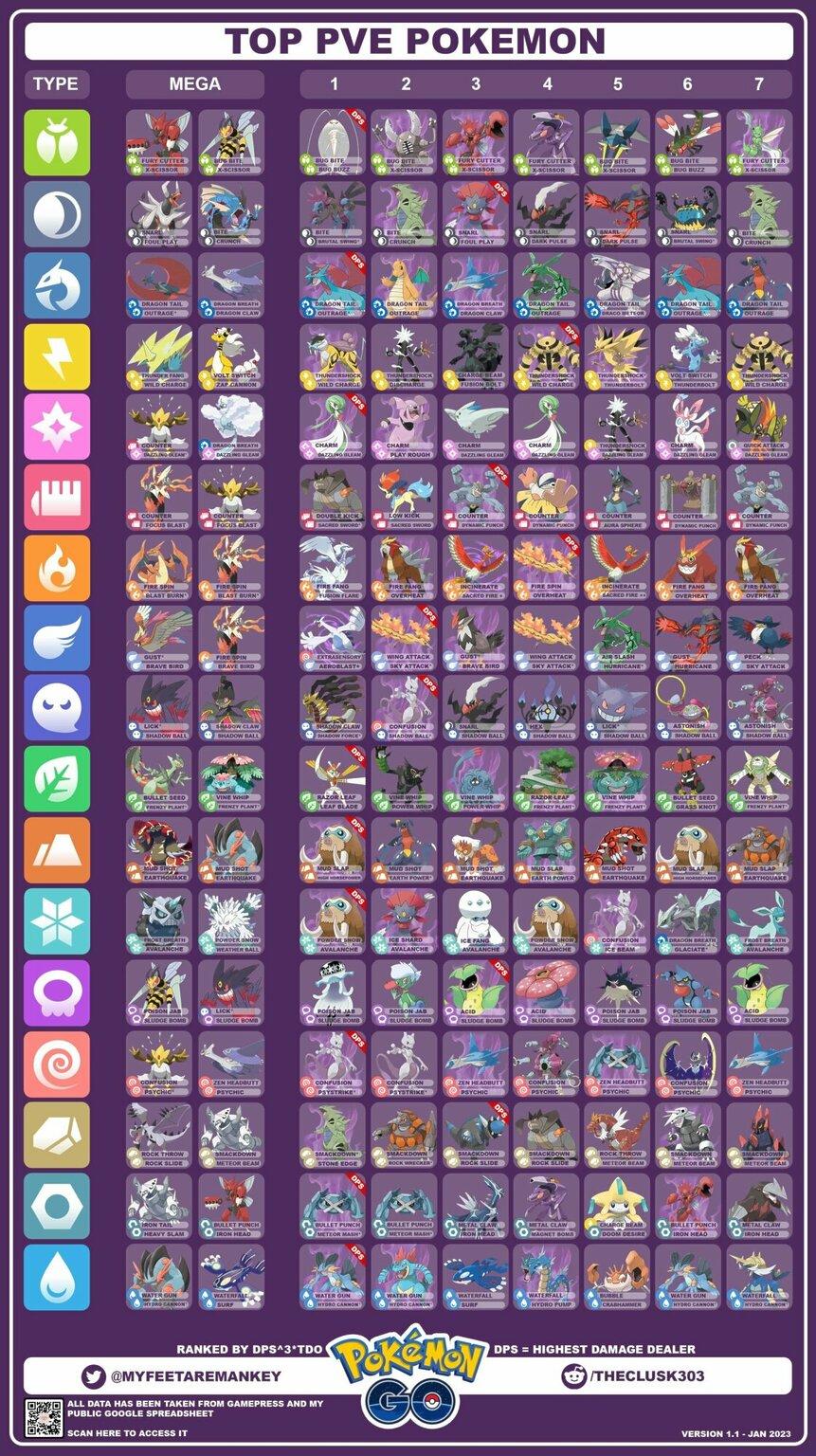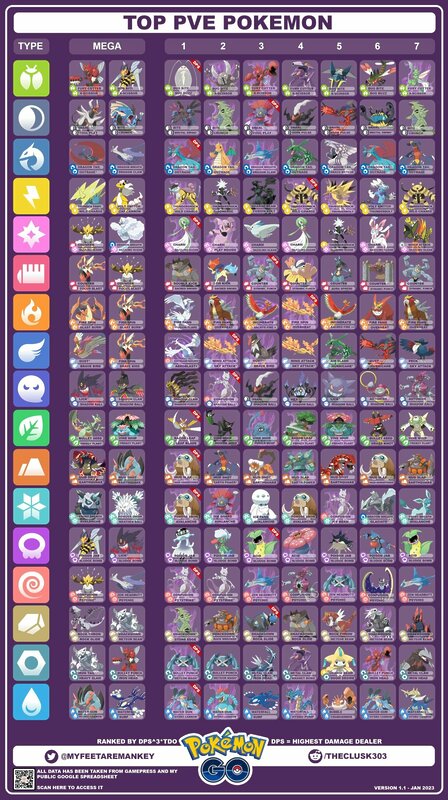 We found many legendaries, as expected, but also many other Pokémon that at first would not seem like much but that turn out to be real beasts in combat. Do you keep hitting Pokémon GO hard? Tell me below in comments and I'll read you.