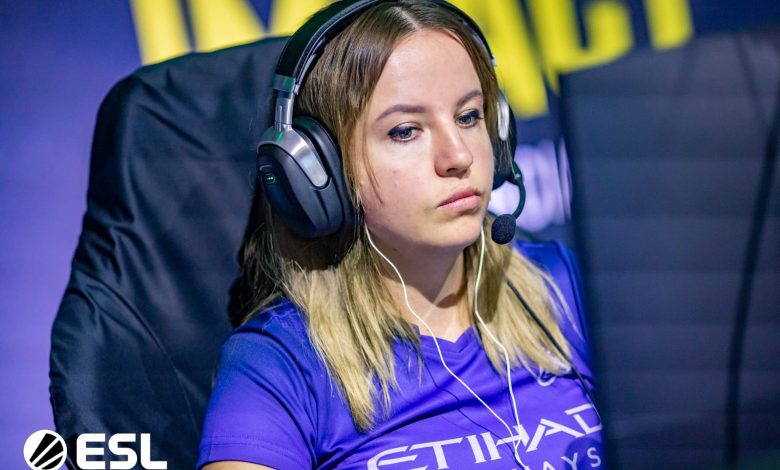 Throughout 2022, the female Counter-Strike: Global Offensive (CS:GO) scene has had its own name: Nigma Galaxy. The impact of the Commonwealth of Independent States (CIS) as a whole has been reflected in the HLTV Awards Show, where he has won all the prizes he could qualify for. However, even in a moment of celebration, club players like Ksenia Klyuenkova"vilga» have made an inspirational speech hoping that esports will break barriers in the future.
«We have started from scratch and we have reached the top between difficulties and tears that we have had to overcome, it is a lot. But we never give up because we want to achieve a bigger goal: I hope that one day we will see mixed teams where boys and girls play together. We will do everything in our power to make this day come as soon as possible."Vilga has stated. The Nigma Galaxy player's speech was highly applauded by the audience in Stockholm.
The great level of Nigma Galaxy throughout 2022 has been reflected in the HLTV Awards Show. Nigma was proclaimed the best women's team in the world ahead of FURIA Esports and the award for best player went to Ana Dumbravă «ANa». The AWPer surpassed Olga Rodrigues, a FURIA Esports player who was in second position, and Vilga herself, who closed the podium. During the last year the CIS team has been the main dominator of the ESL Impact circuit, winning both seasons against FURIA.
The latest edition of the HLTV Awards Show he has also paid tribute to Oleksandr Kostyliev «s1mple«, Natus Vincere player. The Ukrainian has become the first professional in history to win the award for best player in the world three times. Also, he joins Christopher Alesund."Get_RiGhT«Marcelo David»coldzera» and Mathieu Herbaut «zywoo»as a player who manages to revalidate the title two years in a row. Natus Vincere was one of the names of the gala along with Nigma Galaxy and FaZe Clan.