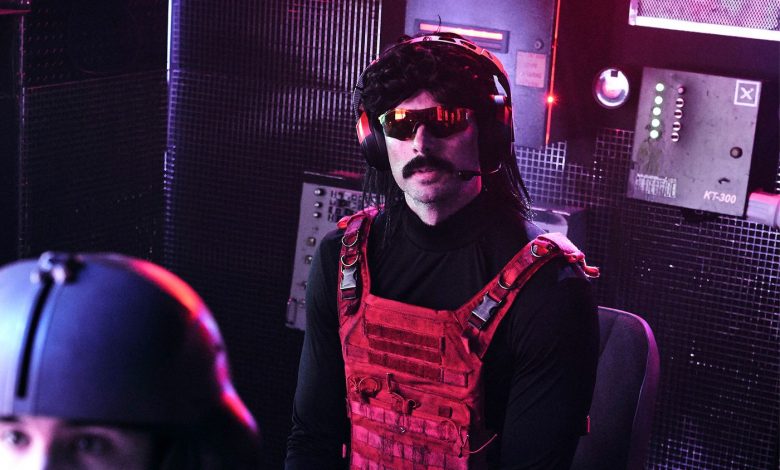 Herschel Beahm IV «Dr Disrespect» is one of the most recognized content creators worldwide. Always controversial, the Doc is a regular at themed titles. shooter. Warzone It is one of the video games that he has played the most hours. However, during the last hours he made it clear that there is a high possibility that he will change his scene and look for a new title to devote his time to.
According to Dr Disrespect, Warzone 2 needs to improve if you want to keep your players. In case the battle royale do not change, most likely you will try your luck in other games. One of them is VALORANT. Although he acknowledges that he still has a lot to improve and that it is not his strong point, cI think it can be good content for the future if Warzone 2 continues with its current dynamics.
Will Dr Disrespect be permanently transferred to VALORANT?
During one of his last streamingthe content creator confirmed that it gave him, at most, a couple more weeks. However, he also stated that he must think coldly about which video game he will dedicate his hours to. He first thought of pubgbut then he remembered that his time in this battle royale it was not the best. «Maybe VALORANT will be the game that replaces it. I could dedicate myself to VALORANT full time", he said with a smile.
Nevertheless, many have taken this comment as a joke as well as a jab at Warzone 2. What several content creators are clear about is that they cannot dedicate so many hours to Warzone because «they are going crazy«. At the moment the Doc is still looking for new titles to dedicate his time to. VALORANT could be that chosen video game, although there are others like Overwatch 2 either Fortnitewhich he also mentioned on the live.
mas in our section of community.