The year on Twitch starts strong, especially with Minecraft, the game par excellence when it comes to making series and one of the most watched titles on the platform thanks to Auron, Rubius, Ibai and company.
Minecraft Extreme kicks off the 2023 series season in style, with a bet that will last several weeks and will be hard corefocused purely on survival and the most demanding Minecraft.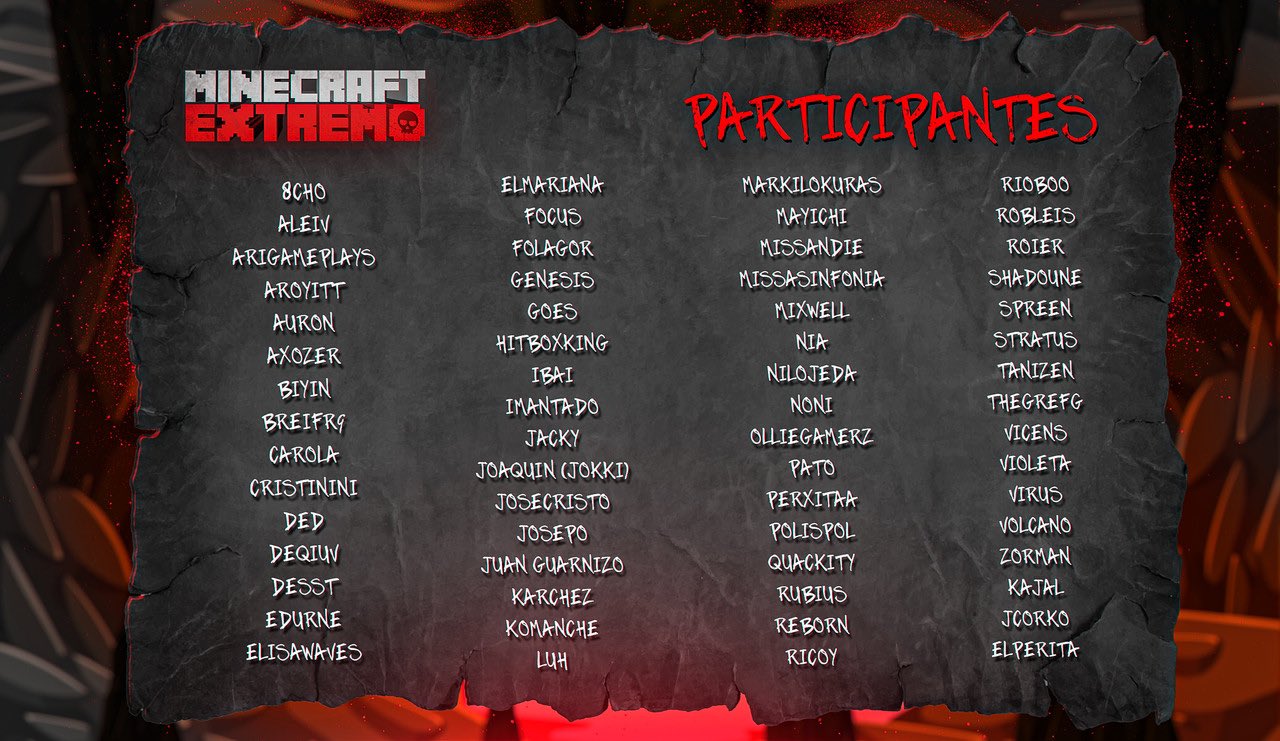 With more than 60 streamers guests, Minecraft Extreme Starts January 17 with confirmed time by the official account of Tortilla_Land, the Heberon team and company that are in charge of managing and monitoring the series.
Official Hours of Extreme Minecraft | series start
7:00 p.m. | Spanish peninsular time
6:00 p.m. | Canary Islands time
3:00 p.m. | Time in Argentina, Brazil, Uruguay, Chile and Paraguay
2:00 p.m. | Time in Bolivia, Dominican Republic and Venezuela
1:00 p.m. | Time in Cuba, USA, Ecuador, Colombia, Jamaica, Panama and Peru
12:00 | Time in Mexico, Costa Rica, Honduras, Belize, El Salvador, Guatemala and Nicaragua
How to see Minecraft Extreme?
The series can be followed on the channel of any of the participantsalthough the streaming official will be that of Auronplay, since even if he is eliminated, it will be possible to follow what happens in his streaming.
As always, on our website you can follow the best moments of the series, most outstanding clips, first deaths and everything you need to not miss anything from the series. Minecraft Extreme.