When the movements and signings in the LCK 2023 of League of Legends began to be known, we already warned you: there was going to be a superteam emerged from nowhere and a DAMWON reinforced all the way up.
This year's LCK has real great teams that are candidates for everything, such as T1, Gen.G, HLE with the union of Kingen and Zeka, in addition to DAMWON, which has been renamed Dplus KIA and he has already taken the first beating of the year.
HUGE 5-man Gnar! from Canna! #LCK pic.twitter.com/Gk693TTGbJ

—LCK (@LCK) January 18, 2023
And it has been, nothing more and nothing less, than against the new world champions in 2022: DRX. Although this is cheating, since all its stars They have abandoned a ship that sank just after lifting the Worlds Cup.
Kingen and Zeka left for HLE, Deft is in the same DK and Pyosik has gone on the NA adventure in the LCS with Team Liquid, so DRX It is not at all what it was in Worlds.
For this reason, DK has endorsed a very severe corrective, a real beating that will be remembered by the narrative beyond the game on the Rift; Canyon has beaten the enemy jungler, ShowMaker has done what he knows with his Ryze and Deft has reaped kills, kills and more kills.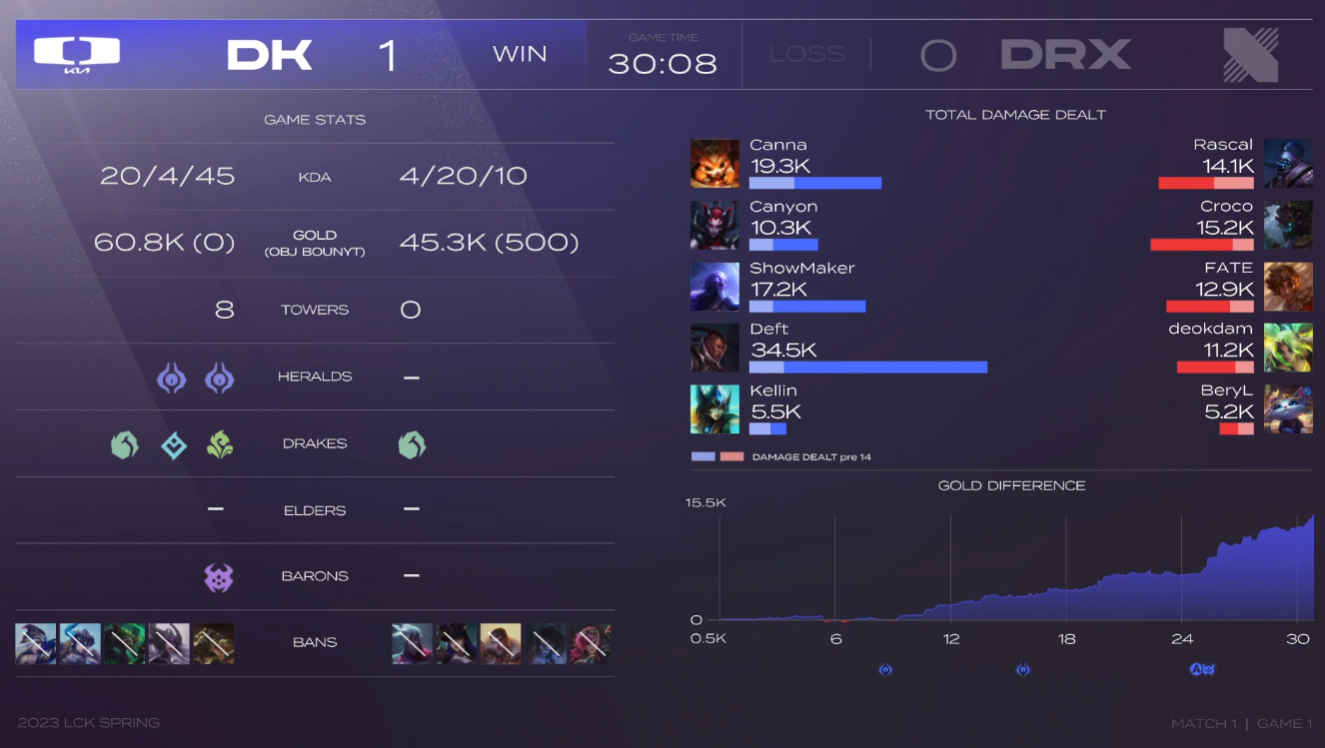 This victory means nothing, since both teams are still playing as it is a Bo3, a classic in the LCK, but DK's corrective and warning are already here: candidates for everything in Korea.
We remind you that the LCK can be followed in Spanish thanks to the costream of MFreakLeague of Legends analyst and passionate about the South Korean competition, as well as in the streaming English.