The Fortnite Champion Series 2023 already has a format for the entire competitive season and will have greater similarities with the Counter-Strike format.
We will be able to enjoy 3 Majors during the yearand then we will have a face-to-face global championship with 4 million dollars in prizes, to complete the 10 million that will be distributed during the year.
Fortnite was the Esport of the year in 2019, with the World Championship that Bugha won, but after the pandemic Epic Games put aside the competitive one, and only in 2022 will it return with all the strength that such a popular and outstanding video game deserves. The Fortnite Champion Series (FCS) 2023 will introduce us to a whole year of competition at the highest level.
FCS 2023 Format
Majors
The FCS 2023 will initially have three Majors, each of five weeks of online competition. It will be played in duos format and these Majors will replace the Elite Division Cups.
During each week there will be opportunities to advance directly to the Major, the top 50 duos from each region will qualify for the weekly finals of the FNCS Major that same week. The top 40 duos that have accumulated the most points over three weeks according to the leaderboard will advance to the Grand Finals of the FNCS Major.
Likewise, heThe grand final of the FNCS Major will be held in March 2023where the duos will have opportunities to advance to the top draw of the 2023 FNCS Global Championship, which will be held at the end of 2023.
2023 is YOUR year!

🏆 New "Major" structure
💰 A $10,000,000 total prize pool
📆 FNCS dates

And an in-person LAN tournament in Copenhagen, Denmark – FNCS Global Championship 2023!

More details in our blog: https://t.co/U4ARpRzGz9 pic.twitter.com/ZqXOkkODWP

— Fortnite Competitive (@FNCompetitive) January 11, 2023
So too, the grand final of each FNCS Major will consist of two days of competition. Six games will be held each day, consisting of a total of twelve games. The top-scoring duos based on the FNCS Major Grand Finals leaderboard will win a share of $2 million in prize money, with the top duo from each region advancing to the 2023 FNCS Global Championship.
dates
FNCS Major 1
weekly competition
• From February 2 to 5
•February 9 to 12
• From February 16 to 19
FNCS Major 1 Wave Week
• From February 24 to 26
FNCS Major 1 Grand Finale
• From March 3 to 5
FNCS Major 2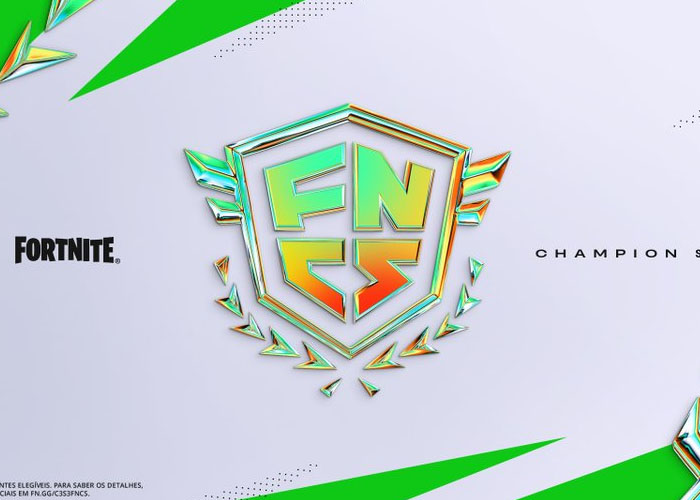 weekly competition
• From April 13 to 16
•April 20 to 23
• From April 27 to 30
FNCS Major 2 Wave Weeks
• From May 5 to 7
FNCS Major 2 Grand Finale
• From May 12 to 14
FNCS Major 3
weekly competition
• From July 20 to 23
•July 27 to 30
• From August 3 to 6
FNCS Major 3 Wave Week
• From August 11 to 13
FNCS Major 3 Grand Finale
• From August 18 to 20
Last Chance
Also, when Majors 1, 2 and 3 are over, a final Major will be held, where the duos will have one last chance to qualify for the 2023 FNCS Global Championship.
bolavip