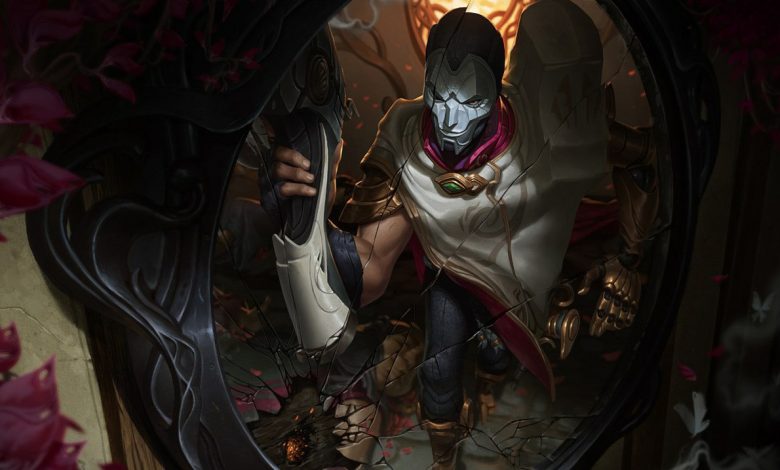 When a particular metagame is established in League of Legends, it's very hard to see teams breaking out of it. However, we always find some clubs that they seek to be the discordant note and try to surprise their rivals. In Spain we have the clear case of BISONS ECLUB, a team that always completely breaks the schemes of its rivals. But this morning we have seen something "unusual" in the League of Legends Champions Korea (LCK).
This Thursday we would experience the premiere of the new roster of Hanwha Lifean organization that faced Kwangdong Freecs. In order to eliminate the possibility that the heimerdinger rival could have an impact on the game, they decided to stay with jhin. But not as an AD Carry, rather it was for the position of support, something we've already seen Only Q but that in competitive he was still resisting. What might seem like a genius idea ended up being an ordeal for the bot lane from Hanwha Life.
The first Jhin support in #LCK history has been picked by @HLEofficial Life! pic.twitter.com/Jwb0VU3sKw

—LCK (@LCK) January 19, 2023
jhin support appears in the LCK, although its result is not as expected
The game for Hanwha was an ordeal. A bot lane without pressure that made them lose the two heralds and the four elemental dragons. It seemed that disaster was coming and that the game was going to end up in the hands of Kwangdong Freecs. Despite the fact that Jhin managed to scratch the occasional killit was impossible to deal with a Heimerdinger that ended up being much more useful than the marksman.
Nevertheless, Viper and company were going to pull out a completely unexpected victory. Taking advantage of the fact that the Kwangdong Freecs members were in the elder dragon, both Zeka and Fingen completely opened the rival base. When his rivals tried to return to the base, it was too late. the duo mid-jungle He had completely burst the rival nexus and, with it, added the first victory in his locker.
More in our section League of Legends.