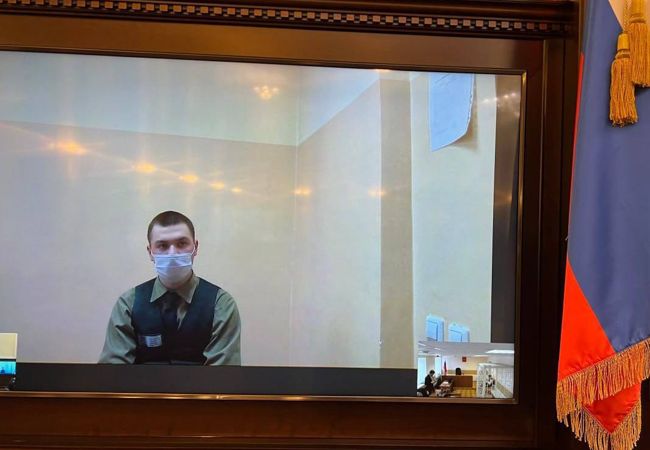 Nikita Uvarov and two friends had been arrested when they were 14 years old. In addition to distributing leaflets supporting dissidents, they built a replica of the headquarters of the federal intelligence service in the video game.



The Russian Supreme Court has affirmed a 5-year sentence for Nikita Uvarov, a 16-year-old accused of organizing a terrorist group and training to carry out terrorist actions. The original sentence had been established by a military court in the Krasnoyark Territory.
Nikita and two other friends of the same age were arrested in 2020, when they were just 14 years old, for distributing pamphlets in support of Azar Miftakhov, a dissident mathematician. In the texts they accused Russia of being a terrorist state.
The authorities highlighted the criticisms made of the FSB (the internal intelligence service that is seen as a successor to the Soviet KGB). And they accused the minors of planning the destruction of the headquarters of said organization.
training in minecraft
However, the most curious thing about the case is how the courts determined that the young people were training to carry out their terrorist actions. The three friends, authorities claimed, had built a replica of the intelligence agency's facility in Minecraft.
Needless to say, the game lacks the level of realism to train a terrorist group. Three 14-year-olds playing Minecraft should not be treated as a threat to national security.
sentences
Nikita's friends preferred to plead guilty and receive 3-year sentences. Nikita refused and got worse luck. During the first instance of appeal, the prosecutor had requested an increase in the sentence to about 9 years, fortunately this claim was not met.
Uvarov will be sent to an adult prison.