A League of Legends player revealed, in the game's subreddit, a new formula that they are taking advantage of to level up without much effort, explaining how AFK accounts choose Akshan, they buy a Doran's Shield and just swing through the wolves' camp throughout the game. When healing with the passive of this item, it does not die, and since it is in infinite movement, the system does not detect it as AFK
This completely frustrates the overall experience of users who are in this same lobby that these accounts Despite being matches against bots, these take longer since they are in a 4 vs 5 game and therefore they will need more objects and levels to be able to win the fights against their rivals. Although they are AFK, This practice is not currently penalized by Riot's reporting system, because Akshan's eternal swinging makes them officially "active" in the game.
Riot is already studying this formula and could nip it in the bud
After echoing this information, Riot responded to this issue and commented, via Riot senior design lead Jordan "BarackProbama" that the company is already monitoring the situation and assessing whether they have to act against it. If these cases increase exponentially, it is most likely that we will see some hotfix or changes in the next patch to avoid this practice.
As solutions to avoid these problems, the player himself who mentioned the problem proposed one. In his opinion, a quick but effective solution would be to change Akshan's Heroic Swing so that it doesn't last forever, which would force AFK accounts to have to use the ability every 30 seconds or so. Others, for their part, propose that champions like Anivia or Trundle can stop those turns with their wall and pillar respectively.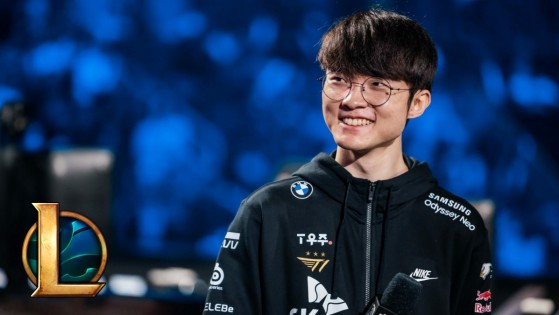 esports
LoL: Faker breaks two historical records in the LCK
The South Korean T1 midfielder becomes the player with the most assists in the history of the competition after surpassing GorillA in this facet. In addition, Faker and company added their second victory in the league after defeating KT 2-1 in the Telecom Wars classic.