There is very little left for us to enjoy in Pokémon GO of the new event Classic Community Day of Larvitar, scheduled to take place this Saturday January 21st 2023. The Android and iOS mobile game has this event scheduled for Spain and the whole world with the mythical second-generation Pokémon of the type rock and earth. Below we reveal all the details and features that we will be able to enjoy in this event.
Don't underestimate this Pokémon! No matter how small it is, it is as hard as a rock.

The #PokemonGOCommunityDay classic with the Rock Skin Pokémon will start in a few days. Who are you going on adventures with?
https://t.co/xxhJsCwjaS— Pokémon GO Spain (@PokemonGOespana) January 19, 2023
Date and time of the classic Larvitar Community Day (January 2023)
The scheduled date and times for the upcoming Pokemon GO Classic Larvitar Community Day in January 2023 are as follows:
On Saturday, January 21, 2023: from 2:00 p.m. to 5:00 p.m. local time.
Features of Classic Larvitar Community Day in Pokemon GO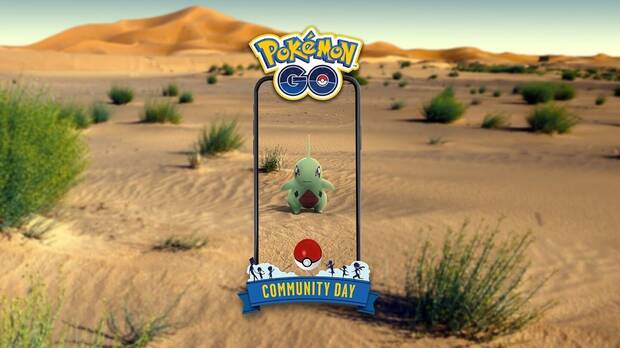 As regular players already know, the Community Day event is planned in such a way that for a few hours there is a Most Frequently Appearing Featured Pokemon so that we can capture it, evolve it, make it learn a new exclusive movement, and much more. In this case, having the label of "classic"the event focuses on a Pokémon you have already had in the past such an event.
These are the special features that will be activated during the hours that the Larvitar event lasts:
Larvitar will spawn more frequently in the wild: and with a bit of luck we can meet Varicolor Larvitar.
Evolve a Pupitar: Evolve Larvitar during the event or up to two hours after it ends (2:00 p.m. to 7:00 p.m.) to get a Tyranitar that knows the Anti-Aircraft fast attack.
Take some snapshots: during the classic Community Day for a surprise.
For 1 USD (or the equivalent in your local currency): you will be able to access the exclusive special research story of the classic Larvitar Community Day.
Keep in mind about the special research story tickets that you are they cannot be refunded. In addition this research not include any logo in the game. Tickets will go on sale shortly before the respective Community Day event.
event bonuses
Likewise, as long as we have the Larvitar Classic Community Day event active, we can enjoy the following bonuses in the game:
Triple XP: for catching Pokémon.
The Bait Modules: activated during the event will last for three hours.
The Incense: activated during the event will last for three hours (except for the Daily Adventure Incense).
Pokémon GOis available free for Android and iOS since 2016. If you want to know more details about the title, you can consult our complete guide with tips and tricks.