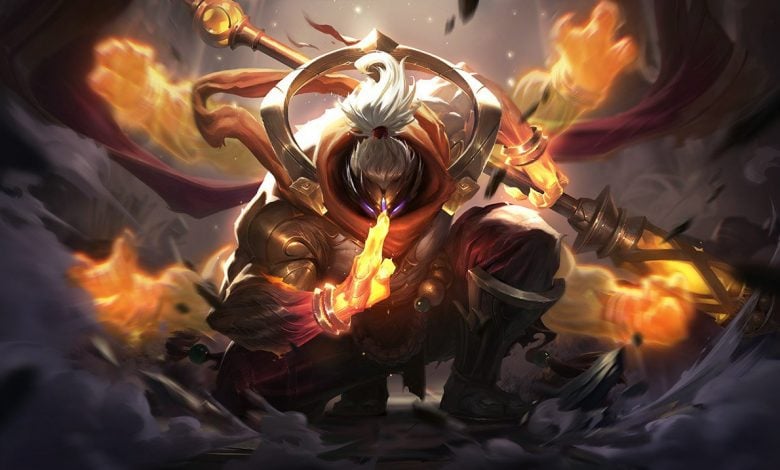 Next Wednesday, January 25, we will be able to enjoy the League of Legends patch 13.2. From Riot Games they have already offered us a first brushstroke of what will come to the video game. Numerous changes will be applied to the MOBA, even more than during Preseason 2023. One of the adjustments that has caught the attention of players will come over jax.
this champion received a mini rework in order to adjust it to the canons of the modern League of Legends. Nevertheless, This update failed more than we might think. So much so that numerous players created different publications on the subreddit from League of Legends talking about the errors that came with the changes to the champion, especially on a visual level.
About Jax:
The update shipped missing some VFX, SFX, and anim details. This was partially due to some bugs that slipped in, but also because we straight up missed a few things. Sorry about that. We've been reading feedback posts and are working to get things fixed for next patch. pic.twitter.com/Z6Lhul3Ogh

— August (@RiotAugust) January 17, 2023
Riot works on effective solutions to Jax's visual problems
Once again, August Browning"Riot August«, Lead Champion Designer for League of Legends, confirmed all the changes that will apply to this champion. Among all the updates we find the following:
animations
Jax Mecha Kingdoms:

The animation of leveling up the [R] is present again.
Fixed bug where attacks from the passive of the [R] they were very slow.
Special attack animations now work correctly while using the [E].

Jax Divine Staff:

Adjusted a stiff cloak and fixed some issues that would force the champion to move slower between attacks.
Added a new animation to the [R] which should feel much more impactful.
sounds
Base and the rest of skins:

Improved the sound on the hit of the [R].
Fixed an annoying bug that caused many sounds to not play.
VFX
foundation and all skins:

Returns the visual shield when the buff of the [R]

Jax nemesis:

Light effects are added to the [R].

Jax Divine Staff:

Added new spiked and lightning effects to the [R] to make it feel thicker.

Jax Mecha Kingdoms:

Implemented a burst of flame flecks to the [R].
Restored the reactive shield.
Reworked and transferred the third/second hits of the [W] and the [R] improved.

Jax Conqueror:

Implemented a bunch of spikes to the [R].

Prestige Conqueror Jax:

Same as the normal edition but with golden sparkles.
More in our section League of Legends.