The popularity of Dota 2 in Peru is due to a combination of factors, including the general popularity of the game in Latin America, a large gaming community, as well as many events and tournaments in the country.
Dota 2's relationship with the Peru it is very special. It is one of the esports most important in the gaming community in our country. This story is on the eve of an event that will mark a before and after, the Lima Major 2023, which will be the most important competitive tournament to be played in these lands to date.
A lot has happened to get to this point, but the question still looms: why is Dota 2 so popular in the country? This doubt arises above all because other games, such as League of Legendsseem to have more followers in our region (as in Argentina and Mexico).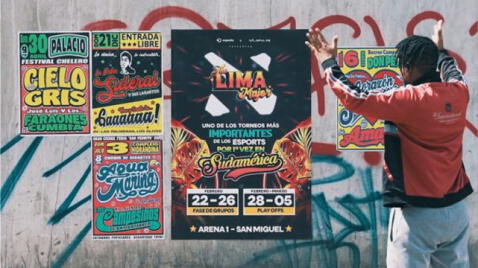 Why is Dota 2 so popular in Peru?
Dota 2 has been well received in Peru due to various reasons. First of all, the game has been very popular in Latin America in general for a long time. In our territory, it has a large community of Dota 2 players who have been practicing the title since the days of the first Dota.
Over the years, many professional teams and players appeared here who shared the same goal: to compete at a high level. This was sustained with a large number of Dota 2 tournaments and events that began to take place in the country, regardless of whether they are unofficial. Another of the most important points is that the game is free, which makes it accessible to all players.
Marco 'Blue' Espinoza, a specialized caster and one of the managers of the Lima Major 2023, revealed to La República that the popularity of Dota in Peru is due to the fact that at the time the first Dota appeared there was no other to explore " that sense of group strategy" that forced everyone to find new tactics as a team.
In those years, the most played competitive titles in internet booths were Counter-Strike, Half-Life, Warcraft, Age of Empires, StarCraft, among others.