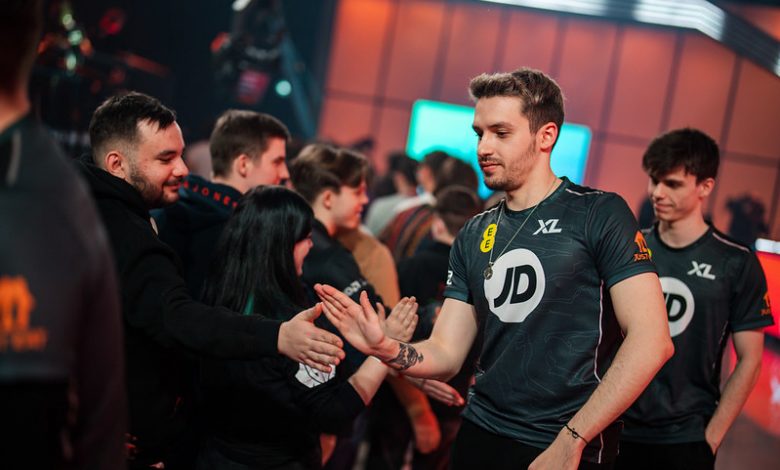 This year will be totally different from what Andrei Pascu «Odoamne» had gotten used to it. At the end of the last campaign, Rogue confirmed that the toplaner I was not going to continue in their ranks. Now under the KOI name and shield, those from Ibai Llanos had to face their former player. Odoamne is a member of the team of EXCEL Esports and this weekend he faced off against different rivals in the League of Legends EMEA Championship (LEC).
It was this Monday when the British organization achieved its first victory, in this case against Team BDS. Well, as they usually do in the LEC broadcast, this weekend it was time to broadcast a fragment with a specific protagonist. Odoamne appeared on the official broadcast of the LEC in a video in which she recounted everything that happened at the end of last year 2022.
«I felt it as a personal vendetta«
During the video presented by the LEC we can see different moments of Odoamne during his time in Rogue. Two LEC finals, two appearances in worlds Y a European title was what Odoamne achieved with his previous team. «I feel like it's something very weird. I felt that my individual performance was the best of my entire career. It was the best year considering my hard work and compared to the rest of the players in my position", were the words of Odoamne in the broadcast.
Of course, the toplaner Romanian did not stop there and he went on to talk about what he thinks happened. As he revealed in the video, he was deceived throughout the year. Not only that, but according to Odoamne, the person in charge of transfers was leaking false information, telling the rest of the teams not to sign him because he was going to retire at the end of the year. «It felt like personal revenge because the person in charge didn't get along with me on an individual level.Odoamne finished.
Finally, EXCEL decided to get the services of the Romanian player. The British organization closed the first week with one win and two losses.
More in our section League of Legends.