January 2023 is full of surprises in Pokémon GO, especially for those hoping to catch some rare creatures.
The different events this month have allowed us to battle Team GO Rocket, as well as participate in Raids, Raid Hours, and Featured Hours. However, there is still much more to do in the remaining weeks, including investigations with attractive rewards.
In this article we will review everything that awaits us in January 2023 in Pokémon GO.
All the raid hours of January 2023 in Pokémon GO
Currently there are four raid hours per month, which take place every Tuesday and allow us to capture special Pokémon for 60 minutes.
Confirmed Raid times for January 2023 include Reshiram on January 4, Zekrom on January 10, Regice on January 18, and Tapu Koko on January 25. We recommend you pay attention to all our guides to be more successful in these events.
Featured Hours in January 2023
If you want to search for a specific Pokémon and even hunt down that elusive Shiny variant, January 2023 has what you're looking for in Pokémon GO.
On January 3rd, players were able to capture Alolan Sandshrew for double evolution experience. On January 10, the event was Swirlix with double Stardust per capture.
On January 17, Seedot will be the protagonist, with double the experience per capture. Tynamo will be next on January 24 with double the Candy per catch. Finally, on January 31 we will have Blitzle with double the amount of Candy per transfer.
Pokémon GO Tour: Hoenn (Las Vegas)
Pokémon GO Trainers will have the opportunity to attend a new event known as the Pokémon GO Tour: Hoenn (Las Vegas). In this you will be able to meet a Kecleon Shiny for the first time in the game, only if you are lucky enough and manage to see it through its camouflages.
You can watch the official trailer below:
The January 2023 Research Breakthrough in Pokémon GO
The trainers of this popular app can expect multiple rewards thanks to the next Research of January 2023 in Pokémon GO.
These rewards include a rather curious encounter with a random Pokémon between Goomy, Furfrou, Bagon, Deino, Delibird and Mr Mime from Galar. As always, players will need to complete all seven steps of their investigations, each granting their own unique rewards.
Classic Community Day January 2023: Larvitar
In January 2023, Pokémon GO players will have a chance to participate in another classic Community Day, this time featuring Larvitar.
The highlight of the event will be the Anti-air movement that Larvitar will receive after evolving. Additionally, the chances of capturing a Shiny variant will be increased during Community Day.
Those players who also purchase a ticket will be able to enjoy an additional story through a special investigation. This includes new tasks accompanied by exclusive rewards.
Lunar New Year 2023 in Pokémon GO
Pokémon GO plans to celebrate Lunar New Year 2023 in January. In this event, some Pokémon, such as Bunnelby and Buneary, will appear more frequently in the wild, along with other themed Pokémon that will also appear in the wild, in raids, and from hatching Eggs.
Trainers' luck will also increase during the event, as the chances of finding Darumaka Shiny will increase, as well as receiving lucky Pokémon in trades and gaining lucky friendships.
Players will also be able to participate in a Timed Research where they can choose their own routes, whether it be using Incense, hatching Eggs or collecting Stardust.
Twinkling Fantasy Event
Pokémon GO players in January 2023 will have the opportunity to surround themselves with Fairy-type Dedenne, fight against the powerful Mega-Salamence, as well as other activities of interest. Although they will be exclusive to the new Twinkle Fantasy event, which is already underway and will be held from January 10 to January 16.
During the event you will be able to enjoy additional Candy and EXP by making good, big and excellent throws. You can also enjoy a challenge to get fast moving and charged TM as a reward.
Battle Weekend in Pokémon GO
Between today and tomorrow, January 14 and 15, 2023, Pokémon GO trainers will be able to compete in a new Battle Weekend.
This time the theme will revolve around Máximo Peñas, also known as Steven Stone, the famous champion of the Hoenn region.
In this event, players will be able to participate in the Super Ball, Ultra Ball and Master Ball leagues. Best of all, you'll have a chance to earn Elite Charged TMs, Rare Candies, and Hoenn Champion-inspired Rings after completing Limited Research.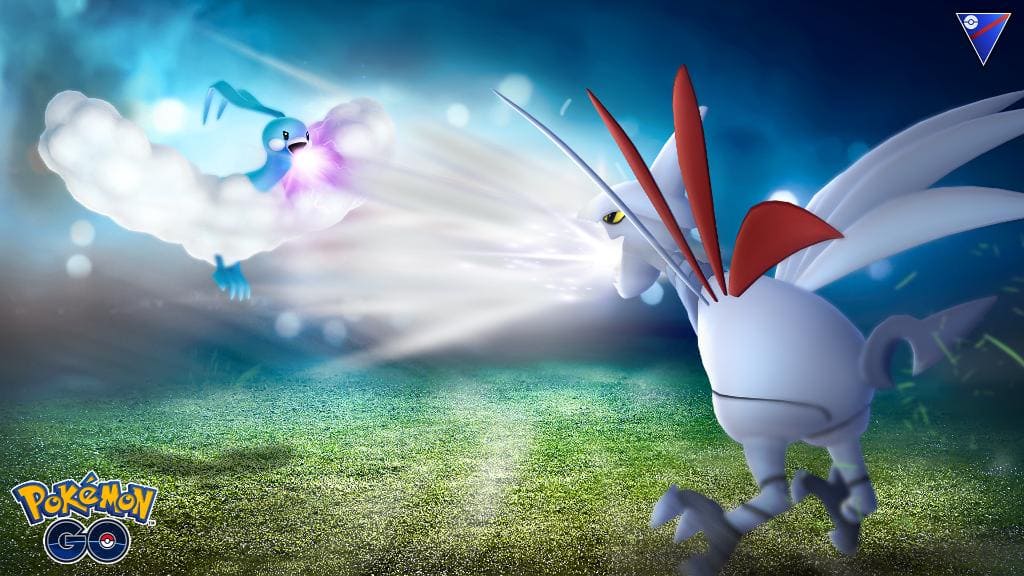 More about Pokémon GO