The match for the most prestigious eSports title in Spain I know
will take place in the Multipurpose Hall of the Zaragoza Auditorium, with a capacity
for about 2000 viewers.
The final of the Superliga, the highest national League of Legends competition organized by LVP (GRUP MEDIAPRO), will be held on April 1 in the Multipurpose Room of the Zaragoza Auditorium. The stadium will have a capacity for about 2,000 spectators and tickets will go on sale tomorrow at 9:30 p.m., although subscribers to the LVP Twitch channel can already access them.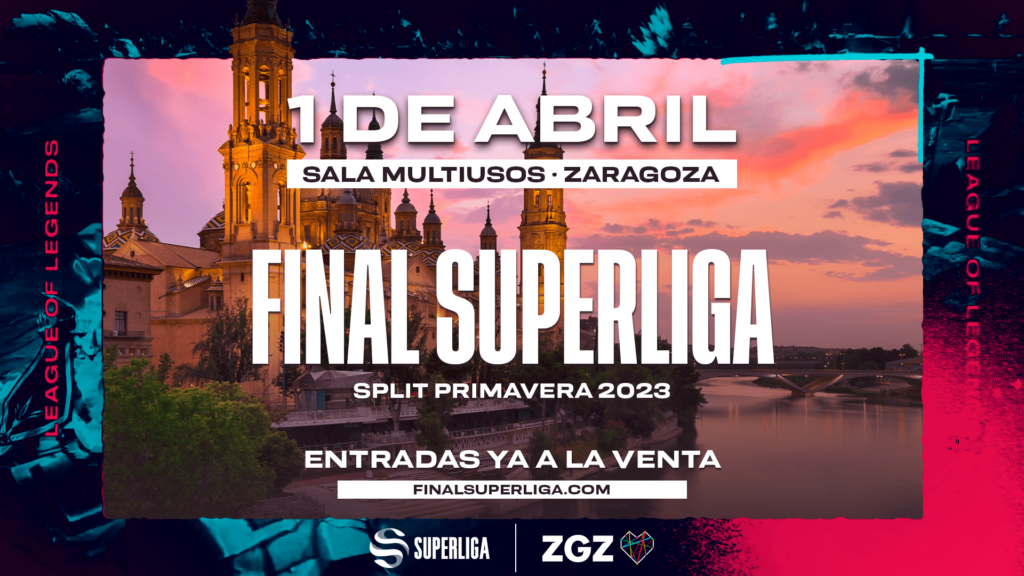 It will be the first time that the Aragonese capital hosts a Super League final, which tomorrow (Twitch, 6:00 p.m.) will play the fifth day of its spring season, in which the ten best teams in Spain fight to succeed to the throne to Heretics, current champion of the competition.
The Super League maintains the format of previous editions, with a regular season (18 rounds) that leads to playoffs between the top six teams in the table.
After four days, the classification leaves us with four teams tied at the top of the table with three wins and one loss (BISONS ECLUB, Movistar Riders, Rebels Gaming and Barça eSports) and only one team, the recently promoted Jokers, who still He has not released his victory locker.
In yesterday's session, Finetwork KOI, the team of Ibai Llanos and Gerard Piqué, added their first victory, while Movistar Riders lost their unbeaten record.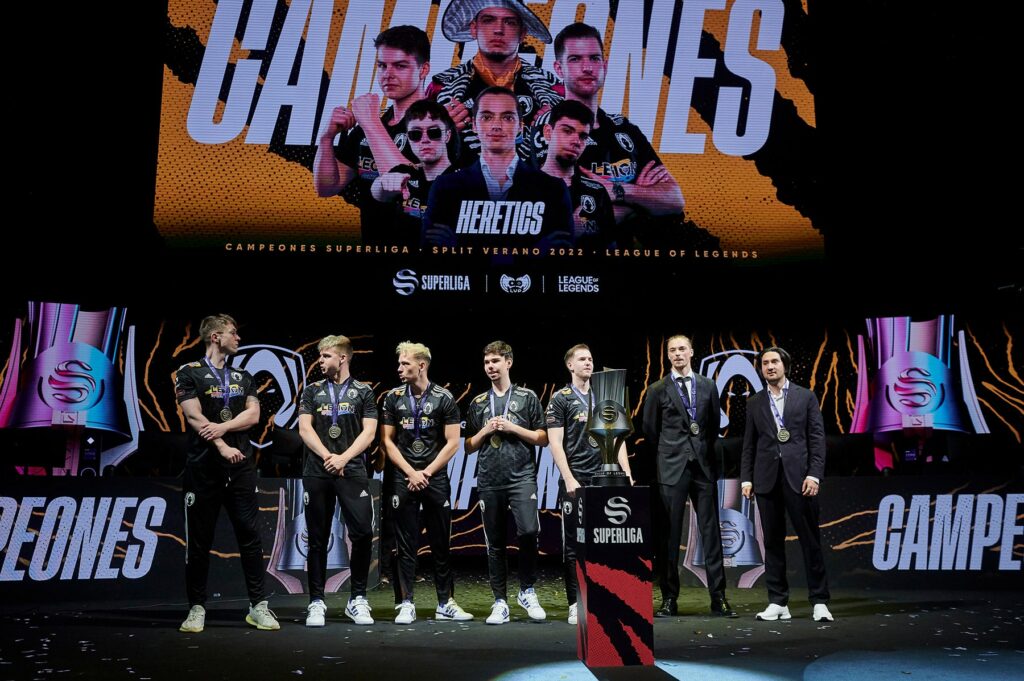 Heretics, current champion, is left with a balance of two wins and two losses.
Zaragoza will not only host the most important game of the course, it will also be present in all the Super League broadcasts through different sections and content.
"Zaragoza offers us the best conditions to carry out a spectacular final of the Super League. From LVP, we thank the City Council not only for their interest in hosting the final, but for their involvement in offering an unforgettable experience for all attendees and for fans of the competition. We are preparing a series of activities that
They will complement the great game for the title, and will allow the Super League final to once again be the eSports party in our country", explains Jordi Soler, CEO of LVP.