Riot Games he was totally right with Valorantits competitive shooter with touches of Counter-Strike mixed with an Overwatch hero shooter and seasoned with a lot of good ideas from the German studio that has managed to become a benchmark for many players.
Little by little Valorant has been forming a great community and it is normal that from time to time we see great players or future promises like today emerge in it, Darxciooa 14 year old boy who has managed to become at that age the highest ranked player within the competitive mode of the shooter.
14 YEARS OLD TOP 1 WORLD @PlayVALORANT LET'S GOOO pic.twitter.com/aDkfpyl9RN

Darxcio (@Darxcio) January 26, 2023
A future in the competitive Valorant scene
The player has shared in networks the video of his reaction when reaching the first position that, although it cannot be seen officially from the game itself, it can be verified on third-party sites such as Tracker.gg in which we see Darxcioo in this first position during this Act 1 of Episode 6 of Valorant .
Darxcioo has a 99 win total with a K/D Ratio of 1.09 and a headshot accuracy rate of 33.9% with his most used agents being Raze, Jett, and Killjoy.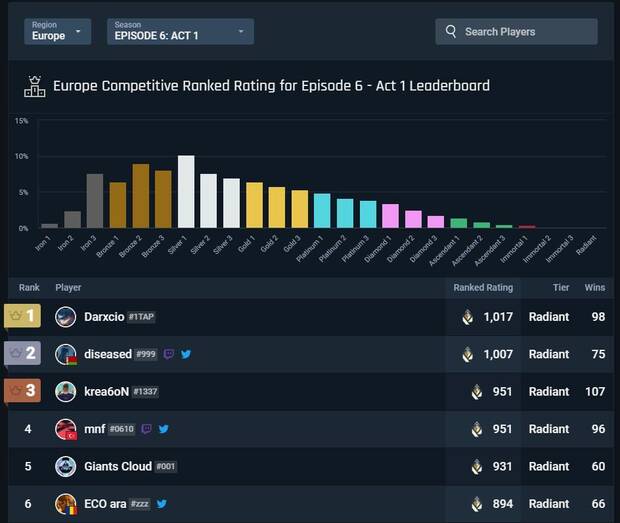 As for the chances of him ending up being signed by a professional team right now, they are very low mainly due to his age, although if he continues to retain this ability as he grows up and is able to learn to play as a team and maintain good communication he may that in the future we will see his AKA in the best tournaments in the game.
Font