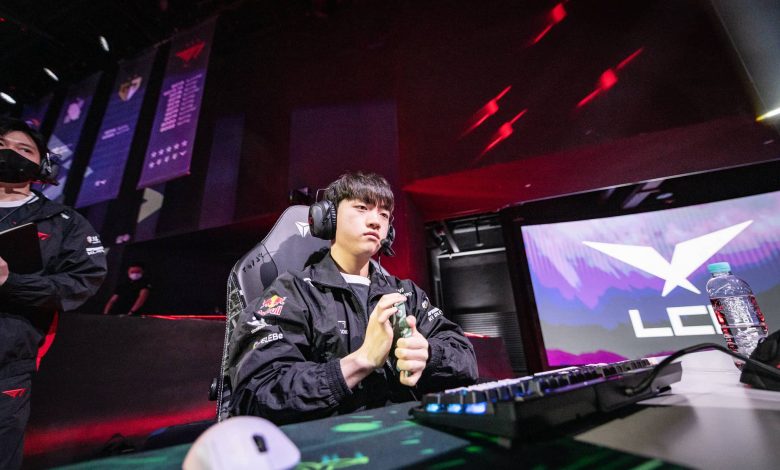 Ryu Minseok"keria«, T1 player, is considered one of the best supports of the world by the public not without arguments for it. The South Korean has dominated the bot lane in the League of Legends Championship Korea (LCK) since debuting both with Kim Hyuk-kyu"Deft"like with Lee Min-hyeong"Gumayusi«. After debuting Caitlyn as support, the 20-year-old is aiming to convert newer champions to support. The last victim of him has been neither more nor less than Dplus KIA.
With a 1-1 tie on the scoreboard, Keria has decided to play Kalista support on the decisive map to give T1 victory. The South Korean has used Spirit of Vengeance as support when his only position to date was marksman. In other temporary moments the champion came to have a brief presence in the top lane by players like Kang Seung-lok «TheShy", top of Weibo Gaming. Obviously, the decision of the world runner-up meant that Kalista was played for the first time as support in the entire history of the LCK.
(who is surprised anymore?) pic.twitter.com/ryLPeOj26D

—LCK (@LCK) January 28, 2023
Keria has played Kalista as support accompanying the Draven of Gumayusi. The approach of T1 player is similar to the match where he brought out Caitlyn as support: dominate the laning phase. Ultimately, make the bot lane rival generates a snowball negative. If on the previous occasion the duo opted for range as the main tool, this time they have done so for the trades. Both Gumayusi and Keria have been looking to build strength in two-for-two against Zeri and Lulu, a bot lane whose weakness is precisely dueling online.
In addition to fulfilling his goal, Keria has also left great moments as a ocean dragon heist to give the Soul to T1. The 20-year-old linked up with Draven to get more damage online and offer him a tool to save himself. In that same group fight for the dragon the support saved Gumayusi thanks to the use of the ult, reflecting that even an unorthodox pick can have great utility on Summoner's Rift.