One month after the event Gamers City seems to have calmed the masses, after changing the prices of the Meet and Greet. However, the event managers have a new problem, this time related to the «Community Tournaments«, which are organized in conjunction with Godtier.
During this Wednesday, the official page of the event announced the holding of six tournaments, which will have their face-to-face final at the Movistar Arena. The selected games were: League of Legends: Wild Rift, Rocket League, clash royale, Fortnite, Street Fighter V and Mortal Kombat 11.
The list surprised some attendees, who noted the absence of games like Valorant, WWE 2K23, Just Dance, tekken 7 and The King of Fighters XV. The latter has been the trigger for the new conflict with the event, since a problem that the organization had was revealed KOF TOURNAMENT CHILE with the organizers.
the first contact
«We met the instance of the event through social networks. We have been in the fighting world for years, meanwhile sharing stories and posts from friends, we realized the event that is coming up for April, which is Gamers city", commented the organization in conversation with Geek Alert.
Initially, KOF TOURNAMENT CHILE sent some emails on February 19 to the leaders of the tournament -Godtier-, in order to publicize the organization and create the possibility of having the game in the lineup of the event. Along with this, they also contacted Gamers City directly, who told them to fill out a form to apply.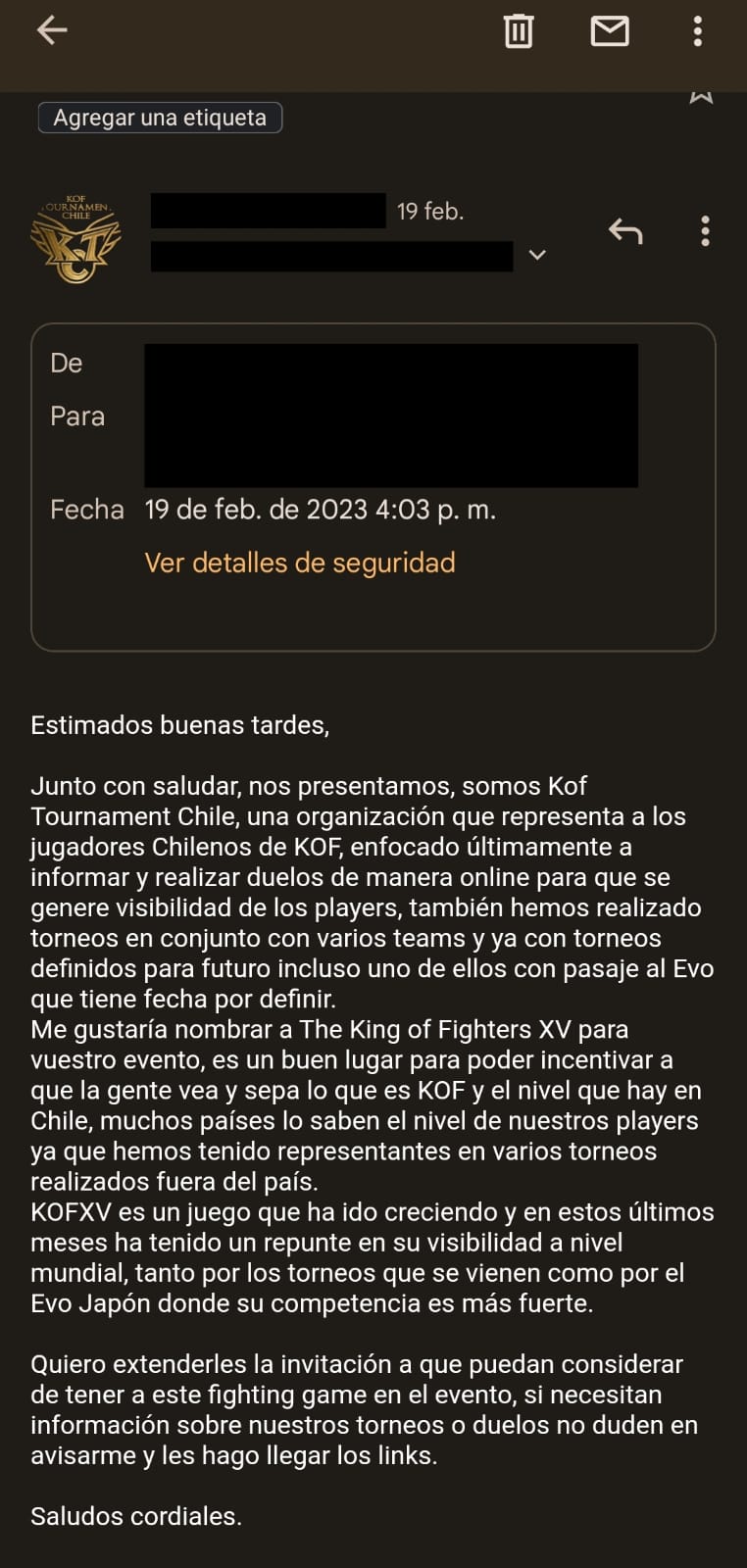 Despite all this, neither the tournament nor the event organizers contacted the organization again, leaving the situation in an anecdote. Despite the fact that the topic had come to an end, a new precedent brought the topic up again.
"Who is going to park the cars…?"
Through a thread on his Twitter account, the organization revealed a screenshot of a WhatsApp chat, which shows a foolish comment from an organizer. «The people of kofito crying because KOF 15 is not there and they never sent me the email with their proposal"Commented a person in charge of the event, to which he ironically added:"I am happy to put the kofito in, but who is going to park the cars around the Movistar Arena?«.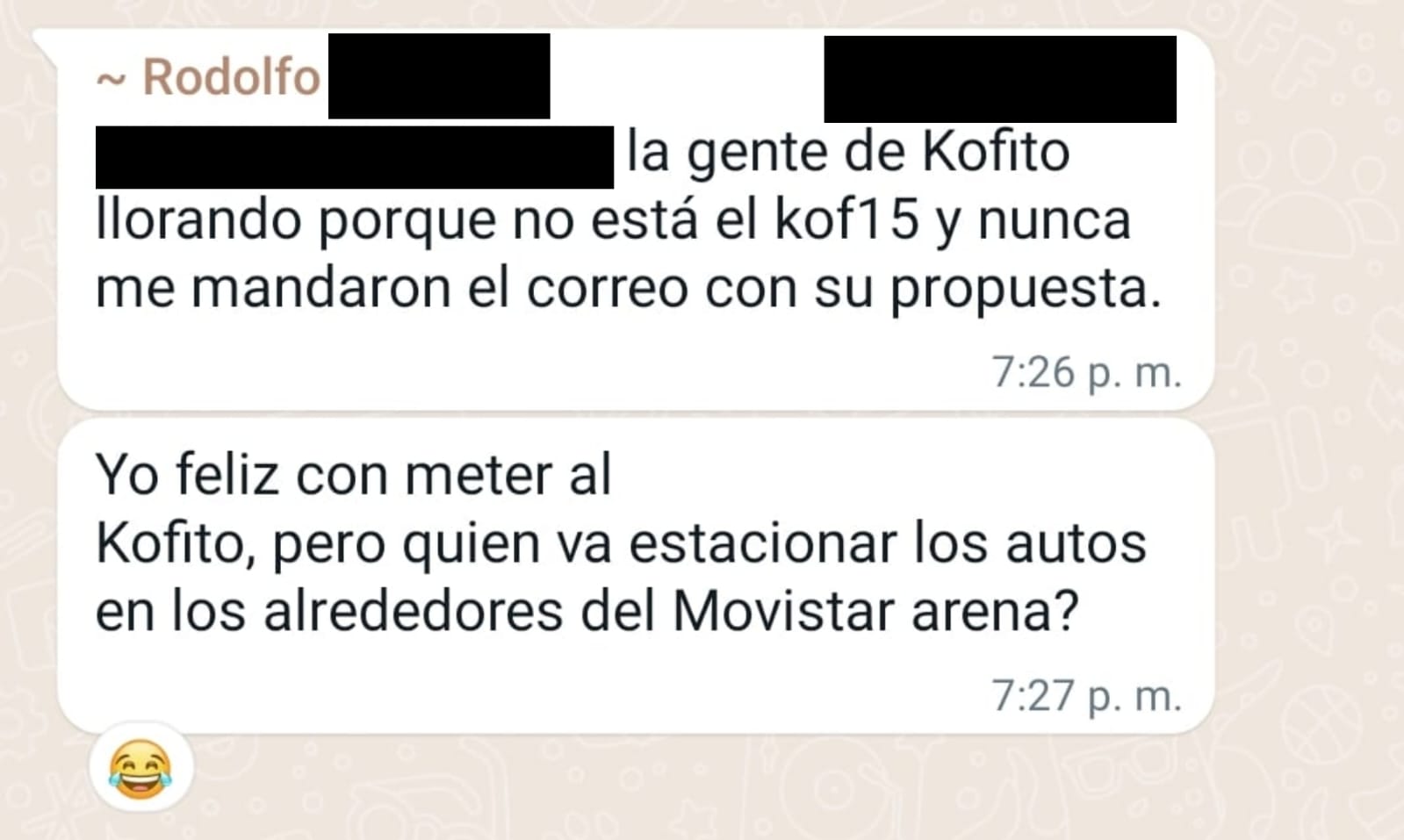 This fact was denied by the KOF TOURNAMENT Chile organization, who showed their support for the aforementioned messages.
«More than not being able to bring kof to the event, it's the way. Not responding and then with comments that alludes to the entire community and denigrating a sacrificed job, also seeing it in less. I don't think it's going to happen and many kofera people made him feel that way, that's why we raised the issue on twitter", they stated.
For now, neither Godtier nor Gamers City have referred to the issue, so we will have to wait to see if they release a statement or a publication explaining the situation.