Minecraft will receive a new and great enemy.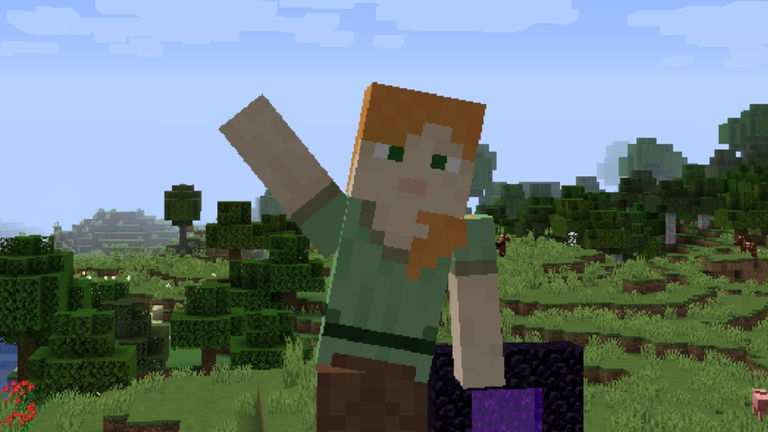 It's been quite a while since the last boss addition to the Minecraft universe. The most recent is "The Guardian", and now Mojang seems to have confirmed the arrival of a new boss that will possibly coincide with the landing of version 1.20 of Minecraft. So it may really be close to face a new enemy.
It's clear that strongholds, great landscapes, and loads of rare loot are essentials for any Minecraft player; however, you also want dangers to keep you on your toes. That's what The Warden, The Wither and of course, the Ender Dragon himself are for, all of them willing to ruin your adventure in just a few seconds. Remember that if you play on Switch, the latest game update brings several issues.
Minecraft prepares to host a new enemy
Now thanks to an official update from Mojang in a Q&A video, the company has confirmed that we will have a new boss so that our life in Minecraft is not so simple. So I can tell you in advance that you will have to prepare well if you want to survive without any shock. In addition, a villager has been the one who has seemed to confirm this new news. If you want to see the YouTube short you just have to enter this link.
Initially Minecraft update 1.20 is expected in the summer of this year, so it is quite likely that the new boss will also come around then. You still have a few months to prepare thoroughly, find diamonds or any other material that you want to use for your armor and weapons. Even use this tool that allows you to create your own ship.
Until the appointed day arrives, we invite you to continue keeping your world well cared for and beautiful so that when it is new boss land… Have a lot of things to destroy. We do not know if we will face an easy, difficult or impossible boss, there is no more information about it, so we are waiting for all the new information that may come from official sources.
As you have seen in the video that we have left you a little above, we do not have a clear "yes" to the answer of whether they will add a new boss. But what is clear is that the friendly villager seems to confirm this new enemy.both with the head and with the typical sound of affirmation that we usually make so much in our daily lives.