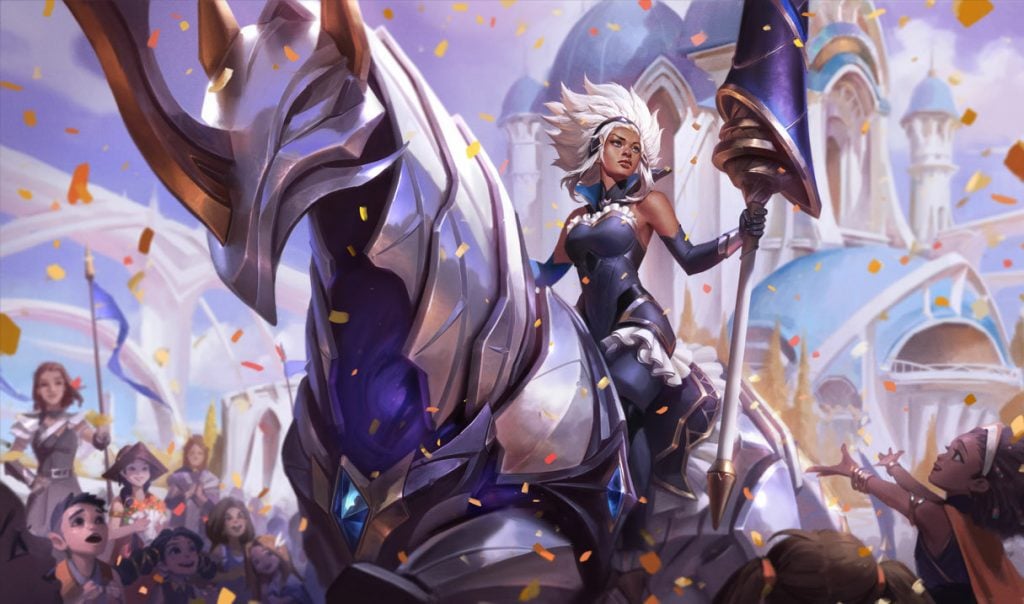 Image Source: Riot Games
At Riot Games they are clear about the premise that they must update all their characters as soon as possible. First, those who have already been stuck in the past, as it happened with Jax at the time. After that touch the updates to some champions who, despite being more or less recent, they have a skill kit that is practically useless in League of Legends.
One of the most recent examples is in Aurelion Sol. Since the champion was released, he has never been played much. His skill kit was more than complex and only fell into the hands of the OTPs. For this reason, the developers decided to release a completely new update on this champion. Now it's time to throw a mini rework about rell.
We have known for a long time that this support You haven't felt like a full part of the League of Legends roster of champions. This champion's skill kit has never been well liked by players. If we add to that that her launch was one of the most discreet in the game, we have an explosive combo.
He rework de Rell is getting closer
The last friday, Riot Games published a new article in which they talked about this necessary update of Rell. What they are clear about is that the update is going to focus on the gameplay mounting and dismounting from that great armor. The idea is that she will be much faster when she is mounted on her steed, while she will be much more powerful, as a great fighter.
The idea, as revealed, is that Rell has a [Q] and one [E] completely new. with the new [Q] would have much more impact either way, also adding the stun that I had in the [E]. On the other hand, they want his entire skill kit revolves around [E]. At the moment it has not been revealed what this ability will be like, but from Riot Games they are fully focused on it.
They are currently working on the last tweaks to their SFX, their VFX and bug fixes.. What is clear is that this champion's new kit seems to be ready. After Rell we will meet the mini reworks of Ivern and Neeko.
More in our section LoL News.