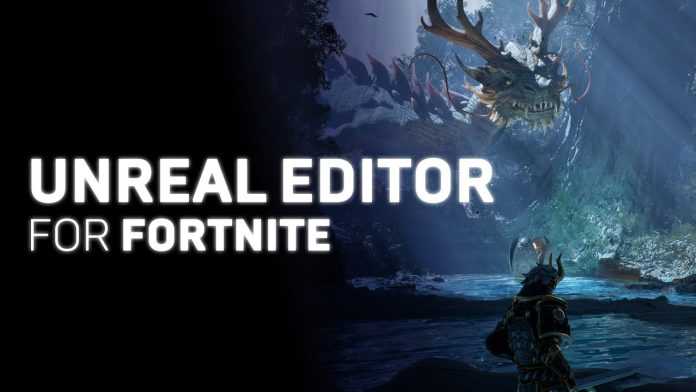 Epic Games has carried out a State of Unreal in which it has shown the news that it has in store for the future. In addition, and as rumored, it has launched a Roblox-style game editor that it makes available to the entire community.
Unreal Editor for Fortnite
It is amazing to think about the path that Fortnite has had since it was launched in 2017. From being a mediocre game to revolutionizing the world and commercialization of video games with the addition of its mode battle royal. Fortnite has conquered the hearts of young and old thanks to his innate charisma and partly also to his creative way. The Epic Games game had among its modes an application where you could create games and maps. Although it has never been its most successful model.
Now all this has changed and Epic has decided to hit the table with the release of Unreal Editor for Fortnite. We are talking about an application that allows access to Unreal Engine programming as it relates to Fortnite, granting the ability to create "almost anything". It's hard to explain it with just words, but let's just say that Fortnite has created a quick and easy application for anyone to create video games.
And we say create video games because the application is tremendously versatile. Fortnite is a game that has always stood out for passing its own canon through Picados, something that gives it its own personality. This desire to improve himself has given him tools of all kinds (see vehicles, etc.) that now can be applied in the most creative ways.
To conquer the streaming world
In the same presentation we have been able to see how they have created maps that move completely away from their own aesthetic, creating darker and gloomier settings, as well as puzzle areas and enemies in boss mode. In addition, Epic Games has made a monetization system available to map creators through which they can earn money with visits to their creations. Probably by then we will be able to see streamers and content creators playing completely custom games, as is the case with GTA's racing mode for example.
We have to say that it excites us at the same time that it terrifies the possibilities that this format can bring to the current plague of streamer series that is plaguing the world of Twitch. The probability that Fortnite will displace video games like GTA, Minecraft or even Roblox is more than real. We are sure that some creators like Komanche are already thinking about how to take advantage of this new editor, Will it be the next Squid Games in Fortnite?
If you want to access this editor, you just have to make sure you don't have a PC that will burst into flames when you start it, because it's completely free. He editor is now available to the entire planet and you can get it at this link.