Epic Games wants to transform Fortnite into a Roblox, intended for adults rather than children.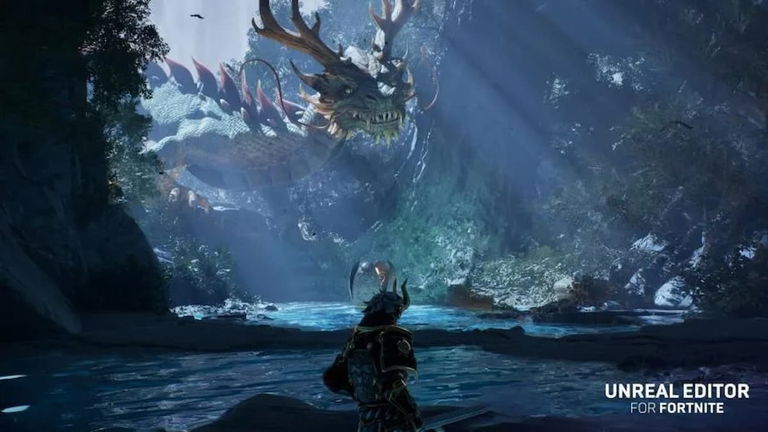 Just a few days ago, Epic Games held a mega event called State of Unrealwhere he presented some of the most outstanding novelties of his graphics engine through some games developed with this technology which are already available or will soon arrive in stores. Among them, Hellblade II, one of the next Xbox releases, or Fortnitewhich among its novelties has a very powerful level editor.
This Unreal Fortnite Editor will not only allow players create their own universes with infinite possibilities to unleash your imagination (the examples available from Epic Games themselves are truly incredible), this tool it will also allow you to earn money to those creators who stand out from the rest of the community.
Unleash your creativity and earn money with Fortnite
As confirmed by Epic Games itself through the official Creator Economy 2.0 blog, it will share up to 40% of profits with those players who create content through the Creative Islands 2.0 tool. These figures may vary, of course, since It will depend on the popularity of each content. and the times people download it.
Get ready to create.

Unreal Editor for Fortnite (UEFN) available now in Public Beta on PC. Download: https://t.co/64xBgpsT6X pic.twitter.com/rIA4TSgw1a

— Unreal Engine 🔜 GDC (@UnrealEngine) March 22, 2023
It is, after all, an attempt by Epic Games to make Fortnite a kind of Roblox where the gaming community creates their own gaming experiences, without being specifically focused on children. The most popular creators could see earnings return in the form of V-Bucks for Fortnite, paid DLCs or Crew subscriptionsassures the company, although we will still have to wait a while to see how the system works in the medium term.
As for Fortnite, the Epic Games game is still one of the most popular games in the worldand it continues to be the perfect showcase of the possibilities of Unreal Engine 5. Very recently, Fortnite received Unreal Engine 5.1 with a spectacular graphic and technical change.