It is a way of going back to the beginnings of this game.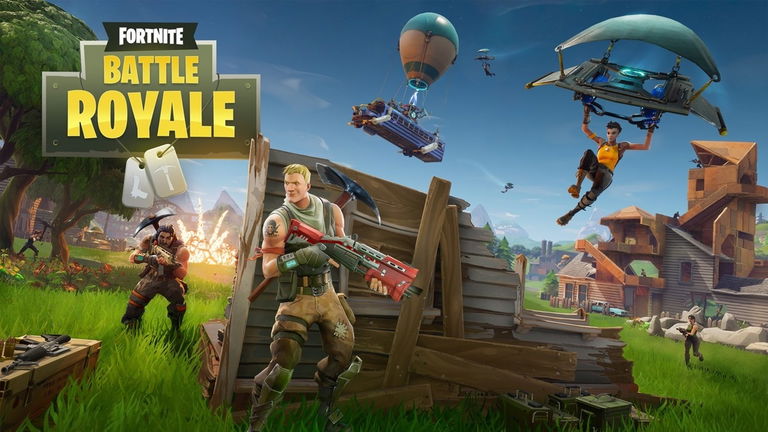 Fortnite was, at the time, one of the games that revolutionized the medium the most, and it is that, although it was not the game that popularized its genre, since PUGB did that, it was the one that got This became a mass phenomenon. At that time, it was rare if when entering any social network you didn't see some dance from this game, or even some impressive game within it. This era is over, and although Fortnite is still widely played, it no longer enjoys the number of players it had at the time.
Although it is still considered one of the best multiplayer games, there are many people who stopped playing it precisely because of the changes that were made over time, including the destruction of the original map. Now, the Unreal Editor is available, tools that many call it "creative mode 2.0"and which allows users to make unimaginable creations, including recreating the original Fortnite map.
A trip to another time
It seems strange to say that "let's go back to another time"When we are talking about the beginnings of Fortnite, a video game that is quite current today. Even so, we cannot deny that this is a fairly considerable blow of nostalgia, and it is that a study, focused on the creative mode of Fortnite , has decided to recreate the original map like a charm, and the truth is that they have succeeded.
In this you will find everything you loved about the title when it was originally released, something that the most classic users of the title will especially love. If you think that the game, and especially the map, have changed a lot over time, you have to try this recreation of the original map of the game, which it comes with everything you could expect from something like this.
Don't forget to thank the bus driver 🚎 @AtlasOGBR pic.twitter.com/UQqtXX4KDD

—Atlas Creative (@AtlasCreativeFN) March 21, 2023
Of course, this has limitations, since although this map is a classic, which means that, if you couldn't play it at the time, you should do it now, it is also true that there are many things that were added to the title over time and that we will not find on this map, such as the variety of Fortnite game modes . Even so, this is an experience that you should not miss.