The Korean account for Pokémon GO announces the imminent arrival of a new Bug-type Pokémon. Is a special event coming up?
Spring has already begun, and the time is coming for Niantic to launch a spring event in its quintessential mobile game. Pokémon GO The atmosphere is already warming up for a new celebration, anticipating the arrival of a new bug type pokemon. If you're a fan of cute little flies, get ready, because Cutiefly is coming to Pokémon GO very soon.
The pokemon go account in korea It has been the one that has hinted at its arrival. In a tweet in which they talk about a creature "with a very small bodybut a great presence"you can see a field of daisies with part of a Cutiefly on a mobile screen. You have it below:
It seems that very soon we will have a formal announcement as part of the new season of the game. Soon we will be able capture cutiefly in Pokémon GO and evolve it to Ribombee. Is there any special method to get it? We will remain attentive to more details.
In the meantime, you can prepare for the new March Highlight Hour, the last of the month. Or take a look at this month's new Ditto costumes instead.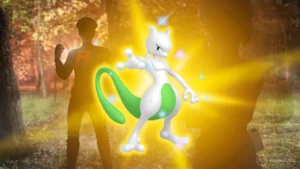 Niantic announces a change that will make it easier to get new Shiny or Shiny Pokémon in Pokémon GO. Get used to Team Rocket!