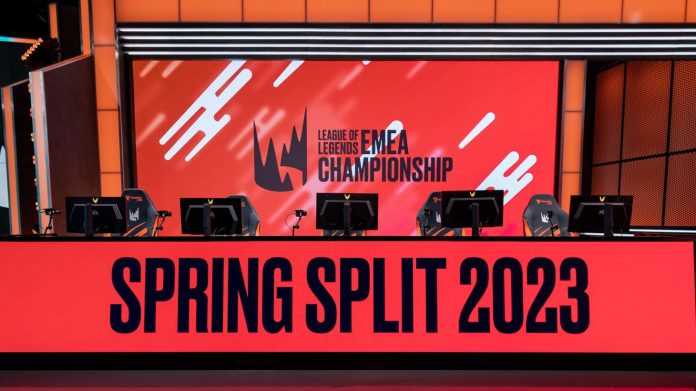 The regular spring phase is over but the League of Legends EMEA Championship (LEC) He still has a lot to give. The LEC continues to display its brand new new format and it does so giving way to the group stage. This innovative phase brings the matches to best of three (Bo3), something that already debuted in the winter season. Meet in this article all those classified to this new phasehow also the groups and how the meetings will work.
Behind the day 9the LEC He met the teams that will play this phase in search of reaching the finals of the divided of spring. These teams resulted from eight best classifieds of the regular phase of the LEC. The teams that advanced to the group stage Bo3 are the following:
Team BDS
Astralis
G2 Esports
Team Vitality
SK Gaming
fnatic
koi
mad lions
For another, Team Heretics and again, excel were left removed from divided of spring being last and penultimate in the regular phase. In turn, these eight teams they divided into two groups of four members each. This provision was the result of a draw according to the position of each team. After the draw, the group stage of the divided LEC spring season was as follows: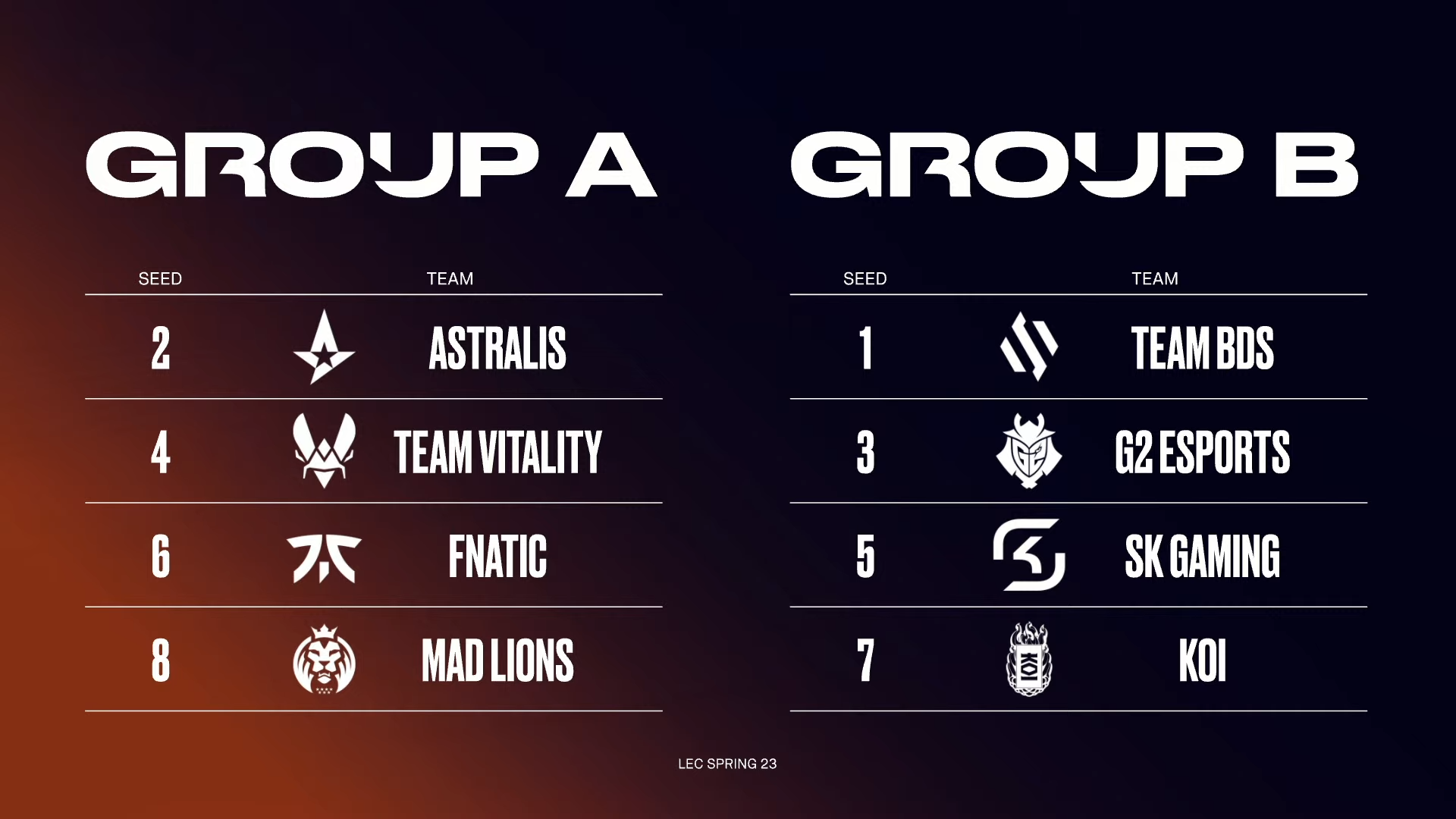 Group A:

Astralis
Team Vitality
fnatic
mad lions

B Group:

Team BDS
G2 Esports
SK Gaming
koi
Once the groups of this second phase have been arranged, the leaders of each group, Team BDS and Astralisthey took advantage of their benefit of being TOP 1 and TOP 2 of the regular phase to choose your first opponent in this phase. From the Group A, Astralis chose to start the phase Bo3 facing fnatic. While Team BDSleader of group B, chose to face SK Gaming on their debut in the group stage. Therefore the other encounters are as follows:
Group A:

mad lions vs. Team Vitality

B Group:
How does it work and when does the new phase of the LEC start?
Unlike winter, this time if there will be a week break between the regular phase and the group phase. The best of three from the spring LEC will start the Saturday April 8 with the duels of Group A. This group phase will have double eliminationtwo losses will result in elimination, while two wins will pass to the playoffs finals. Upon completion, each group will send the two winners did the playoffs finals.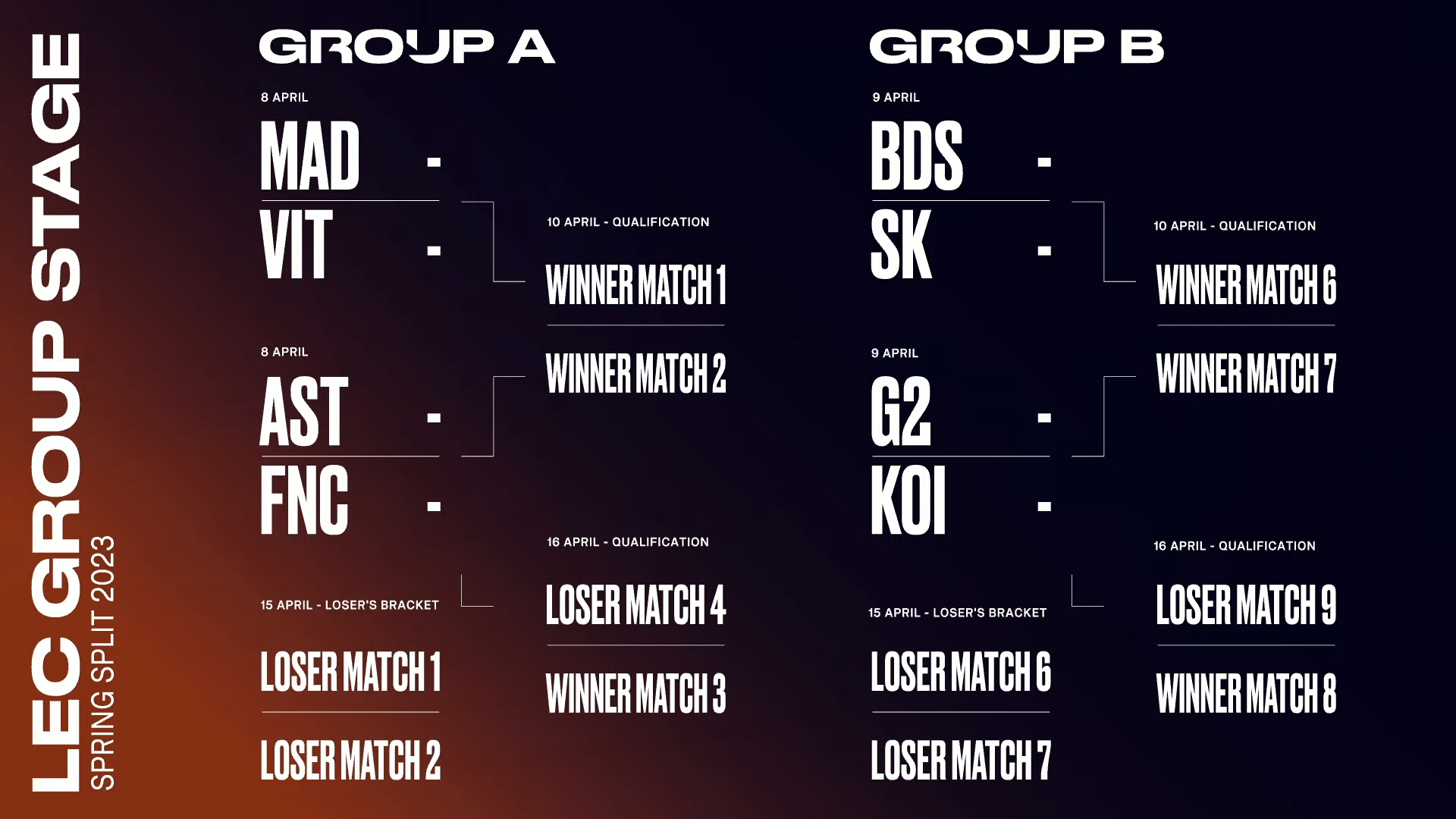 Lastly, competition days will continue to be Saturday, Sunday and Monday. This means that the competition dynamics will not change much, at least for the spectator.