Produced by Bourbon Street Music Clubthe music event Bourbon Festival Paraty, reaches its 13th. edition, which will be held between April 14 and 16 in the paradisiacal city of Rio de Janeiro.
As has become customary, some of the festival's main national and international attractions will also perform at the Bourbon Street Music Club in São Paulo. This year, they are scheduled for this schedule Jane Monheit, Ivan Lins, Kevin Gullage & The Blues Grooves, Silibrina and Diunna Greenleaf with Marcelo Naves & The Tigerman. A precious cast!
Ivan Linswho will be at Jane's show in Paraty, will be at Bourbon Street on April 2nd with his current show, entitled "A Gente Derece Ser Feliz", in which he gives a detailed overview of the great successes of his more than 50 years of recognized musical career in Brazil and abroad. You can expect "Dinorah Dinorah", "Abre Alas", "Madalena" and "Vitoriosa", just to name a few of these perennial classics by the star from Rio de Janeiro.
The band from São Paulo Silibrin will play on Bourbon Street in april 9th. The show will feature songs from two albums already released by the team led by pianist and composer Gabriel Nóbrega (son of the great cultural icon Antonio Nóbrega), and two from the next album, scheduled to be released soon. The band will also be, on April 16th, on the Sta stage. Rita from the 13th. Bourbon Festival Paraty.
Jane Monheit is one of the great jazz singers and pianists of her generation, and has a strong connection with Brazilian music, as evidenced by the reinterpretation of "Samba do Avião" (Tom Jobim), included in her recent album "Come What May" (2021 ). Your repertoire for the show of the day April 12th at Bourbon Street Music Club will bring North American music standards and also surprises such as songs by Ivan Lins, whose compositions have already been recorded, such as "Depende de Nós" (in 2013, on the album "The Heart Of The Matter"). She's been quite active lately, having released the albums "Come What May" (2021) and "The Merriest" (2022), the latter featuring Christmas carols and including a duet with friend John Pizzarelli.
Born in New Orleans (USA), the young American singer and pianist of blues, soul and r&b Kevin Gullage mixes own compositions with reinterpretations of other classics such as "Shakey Ground", "Black Water", "Valerie" and "The Blues is Allright". Kevin also had a short, but remarkable, appearance in 2022 on the reality television musical show American Idol, in which he drew praise from judges Lionel Richie, Katy Perry and Luke Bryan. The repercussion of his participation was more impactful than that of several artists who went further in the competition. Kevin and his band The Blues Grooveswhich is led by his father, bassist Tony Gullage, will be in SP on april 13th.
Award-winning American singer-songwriter Diunna Greenleaf will be accompanied by the talented Brazilian harmonica player Marcelo Naves and your band The Tigerman. She takes the Bourbon stage at April 19th and on the 15th in Paraty. With a solid foundation of blues, soul and gospel in her musical background, she has been a constant presence at festivals in the US and Europe since she released her debut album in 2007.
Diunna Greenleaf has a degree in mass communication and is an educator. She was the first woman president of the Houston Blues Society, created the Houston Blues Society Founders Day, and continues to support the Blues in Schools Program. She also founded Friends of Blues Montgomery County.
SERVICE
Local: Bourbon Street | Rua Dos Chanés, 127 – Moema – SP
Reservations at the house: Rua dos Chanés 194 – from Tuesday to Saturday from 12h to 19h, Sunday from 12h to 17h – No convenience fee
Telephone for reservations: (11) 5095-6100
WhatsApp for reservations (text only): +5511 9 7060-0113
02/4 – Ivan Lins
Time: 7:30 pm
Doors open: 6pm
Artistic Couvert: BRL 275.00 (1st Lot)
Sale – Sympla – https://site.bileto.sympla.com.br/bourbonstreet
09/4 – Silybrin
Disclosure
Time: 7:30 pm
Doors open: 6pm
Artistic Couvert: BRL 65.00 (1st Lot)
Sale – Sympla – https://site.bileto.sympla.com.br/bourbonstreet
4/12 – Jane Monheit
Time: 20:30
House opening: 7pm
Artistic Couvert: BRL 275.00 (1st Lot)
Sale – Sympla – https://site.bileto.sympla.com.br/bourbonstreet
4/13 – Kevin Gullage & The Blues Grooves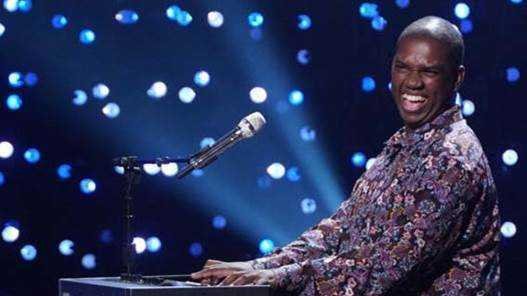 Time: 21:30
House opening: 7pm
Duration: 80 minutes approximately Artistic: R$ 85.00 (1st Lot)
Sale – Sympla – https://bit.ly/reservantecipada
4/19 – Diunna Greenleaf with Marcelo Naves & The Tigerman
Disclosure
Time: 20:30
House opening: 7pm
Artistic Couvert: BRL 65.00 (1st Lot)
Sale – Sympla – https://site.bileto.sympla.com.br/bourbonstreet
---
Follow her That is at the Google News and receive alerts about the main news