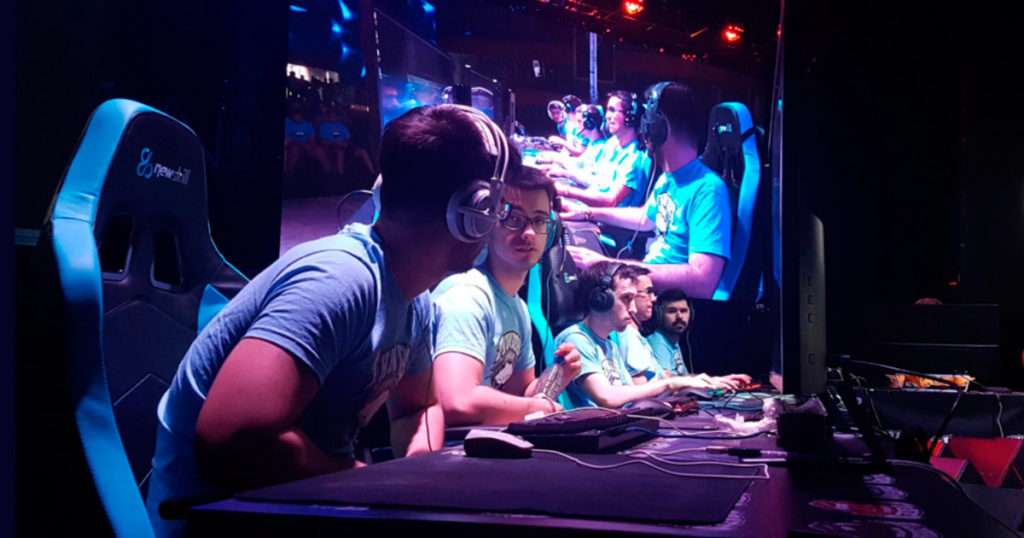 File image of a Thunders turnout
↥Advertising
Four universities from all over Spain will fight to lift the title of ÆTHER League champion, college esports competition most important in our country. The tournament, integrated into the Amazon UNIVERSITY Esports project, will pit students from the San Antonio de Murcia Catholic University, the Complutense University of Madrid, the Polytechnic University of Catalonia and the University of Vigo, with its team called Thunders.
This sunday april 2 the players of these four universities will play the semifinals to qualify for the ÆTHER League Final, which will take place online on April 9 and can be followed live on the official Amazon UNIVERSITY Esports Twitch channel. The sets will face each other on Summoner's Rift, the map of one of the video games that generates the most followers in the world: League of Legendsthe strategy title developed by Riot Games, in which two teams made up of five powerful champions face off to destroy each other's base.
The students of the four classified universities will be distributed a total prize of 2,000 euros: 1,000 for the winner, 500 for the second and 250 euros for each team that finishes in third and fourth place. In addition, the teams that will play the ÆTHER League Semifinals will be present in the qualifiers for the Amazon UNIVERSITY Esports Grand Final, which will begin on April 15.
What is the ÆTHER League?
The ÆTHER League is the competition of esports in the university environment in which the teams with the highest level of Amazon UNIVERSITY Esports participate. Created last season, its goal is to achieve a safe gaming space where students with prior experience and proficiency in League of Legends and VALORANT can Demonstrate your skills and abilities in a more balanced competitive environment.
Amazon UNIVERSITY Esports is the main university esports league in the world, with a presence in 16 countries on 4 continents; in Spain more than 370 teams from 76 universities participate. The educational and technological project is a container of experiences for the students, offering them the opportunity to live a real competitive experience adapted to your needsalso promoting talent, capacity for innovation and creativity related to the esports-gaming environment, as well as contributing to the training of students, showing them the multiple job alternatives that exist in the video game sector.