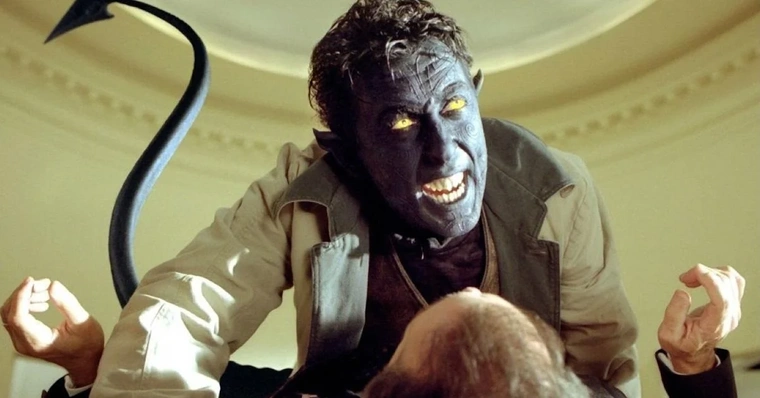 How is Alan Cumming, the actor who played Nightcrawler in X-Men 2?
One of the highlights of X-Men 2 released in 2003 was Nightcrawler, a character that is loved by fans of the mutants and that in the production is played by Alan Cumming, who gives an extra to the character with his acting. Despite being praised, the actor did not return for the third film or for X-Men: Days of Future Past, which features some of the actors from the original trilogy of mutants. But what has happened to Cumming since then?
Why didn't Alan Cumming return to X-Men?
On the White Wine Question Time podcast, released in 2021, Cumming commented on how the situation on the set of X-Men 2 was terrible and that's why I never wanted to return to any other film in the franchise:
"We are in a terrible situation at work. It was dangerous, abusive, and the studio didn't care. All the actors had complaints and they (the studio) were like, 'Oh, whatever. It's just a few more weeks, don't worry. And you're going to make a lot of money.' They'd say that and 'You're under contract.' And I'd say, 'I don't want to feel bad about going to work.' I would start to cry, and it was just tragic. I was in that awful blue makeup, and I gained so much weight because I just ate, I was exhausted. My boyfriend at the time would have these big meals and then I'd go home, eat a bunch, drink a few glasses of wine, start crying and go to sleep. And then the next day I had to be the miserable blue mutant."
It is worth remembering that the director of X-Men 2 is Bryan Singerwho had several accusations of harassment, being fired from the production of Bohemian Rhapsody behind-the-scenes problems. After his controversies were revealed, some actors commented on conflicts with him in productions, among them Halle Berry who had several fights during the filming of X-Men and Jennifer Lawrence who called him "One of the biggest tantrums on a set".
How is Alan Cumming currently doing?
Even though he never returned to the mutant franchise, Alan Cumming continued to act, whether in films such as, The Son of the Mask 2005 where he played Loki, the movie's villain, or else burlesque 2010 where he played Alexis. In addition, he has a few appearances in voice acting, providing the voice of Bold in the productions of smurf. But his most important role was that of Eli Gold on the Serie The Good Wifewhich started in 2010 and ended in 2016.
Alan returned to the role of Eli in 2022 in The Good Fight, spinoff of The Good Wife. His last role to date was in Schmigadoon!an original series by Apple TV+ where a traveling couple encounters a magical town whose inhabitants act as if they were in a musical. Cumming interprets Aloysius Menlove, the local mayor. Your next project is Rhona Who Lives by the Riveran animation scheduled to be released later this year on disney+which also features Karen Gillan in the cast.
Check also: