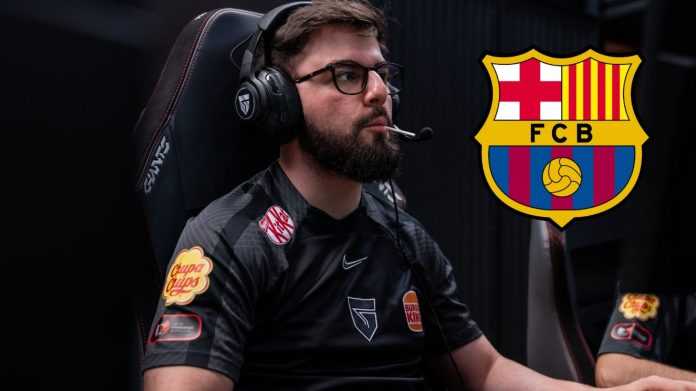 It seems that the Super League transfer market has begun to move and we would already have one of the most interesting news. After Movistar Riders will be crowned Spring Super League champion, the summer market began to unfold news. One of the most striking has arrived in Puerto del Barcelona eSportswho would be done with the services of Nubar Sarafian «maxlore» facing the summer super league. He barca would reinforce its staff in search of reaching positions of EMEA Masters and fight for the champion trophy and for that they would have a veteran like Maxlore.
The change in ranking to EMEA Masters it made things more complicated for those teams that like to extend their competitive season. He Barcelona eSports was one of the Super League teams that fell by the wayside in the playoffsstaying away from Saragossa and the tournament ERL's. the catalan team fell in the first round of playoffs when losing against Movistar Riderslater spring champion, for 3-1. The result did not seem to satisfy the demands of the squad and therefore would have changes, being for the moment a single replacement and would Maxlore by Maik Jonker «Hadess«.
Barça eSports would bring Maxlore back to the Super League
It is always a pleasure to see legends from the region play in the Spanish division. The super league In the past, it has already counted on big names from the European scene of League of Legends and now he would count on the return of a beloved player. As reported anonymity, Maxlore will be the new jungler of Barça eSports in the summer Super League. The veteran jungler with passage through the worlds together with Misfits he will have his return to the Super League where he has already played two seasons. maxlore It would compete again after being inactive this spring and the Super League would be the chosen competition. The Briton has already had his time in the competition, playing the 2020 season with Movistar Riders and the 2022 season with the Giants team. maxlore would begin his third cycle in the Spanish competition and would do so together with barcaa team that has constantly struggled in the upper zone of the Super League.
With the signing of maxlorehe Barcelona eSports He would have only one change at the moment in his squad. The Barcelona team would form as follows for the summer Super League:
Matti Sormunen «whiteknight«
Nubar Sarafian «maxlore«
Jan Zitek «sajator«
Matthew Smith «Deadly«
Oleksandr YankovichEphias«
Alejandro Parejo Martínez «Raccoon» (Coach)
Xavier Fluxà i Millan «xixauxas» (Substitute Support / Bench)
Maik Jonker «Hadess» (Substitute Jungle/Bench)