Blizzard shows off the look of the new Overwatch 2 Hero, Lifeweaver. This is what the new playable character looks like, of which there will be more details soon.
The initial "boom" may have passed, but Blizzard has not forgotten what has been and is its quintessential Hero Shooter. As it prepares to launch its paid part, with all the PvE component that a cooperative campaign must bring, the new hero of Overwatch 2a support character with the name Lifeweaver.
He 9th Support Hero and the signing number 37 of the squad. At the moment, there are no more details about this new character from Overwatch 2 beyond its name, its role and its appearance, full of lotus flowers that point to some connection to Thailand. Blizzard is expected to offer more details about it later today, Tuesday April 4, 2023.
What does seem very clear is the date Lifeweaver will be available on Overwatch 2. The new Hero Support should come hand in hand with the Season 4 of OW2which will start next April 11. We will see what requirements it has to unlock and, of course, if you will have the chance to get it for free.
are you still playing Overwatch 2 on your Nintendo Switch?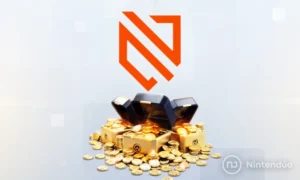 We tell you how you can get the Overwatch 2 Premium Battle Pass for free, without paying. The best method available!