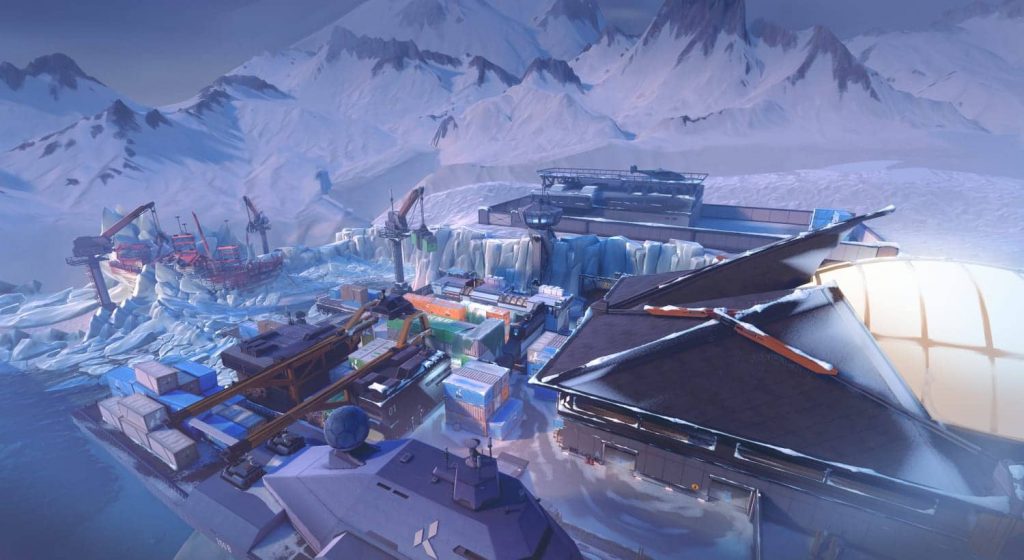 Image Source: Riot Games
Just a few days ago the community of Valorant celebrated as a triumph the announcement that indicated that bind would return to the competitive map rotation of the shooter of Riot Games. As we have told before, for this more than expected return, bind will undergo important changes mainly related to the portals and the compositions within the A and B sites that will undoubtedly change the meta that we knew until December 2022, when bind came out of map rotation. If you want to know all the changes that this map will receive before it returns to say present in Valorant we recommend the next article.
In addition to the changes in bind and its return to competition, users can celebrate again because moments ago the popular twitter account ValueLeaks, reported that after the entry of bind to map rotation, it will be Ice box who pays for the broken dishes. Although the changes to the traditional map will already be available in the next update (6.07), it won't be until Patch 6.08 that we can play it competitively. On the other hand, without sorrows or glories, the map "frozen" Although it does not have a specific release date, it will be available in the competitive until the aforementioned Patch 6.08.
Bind changes will go live in every mode except competitive in Patch 6.07 (Next Patch)

In 6.08, Bind will replace icebox in the competitive rotation. [#VALORANT ] pic.twitter.com/Aspm2swZ3R

—Mike | Valorant Leaks & News (@ValorLeaks) April 6, 2023
When will Bind return to competitive Valorant?
As we mentioned earlier, all changes in bind They will be available in the next Valorant patch (6.07), however their arrival in the competitive map rotation will have to wait at least a couple more weeks when the patch is released. Patch 6.08.
Taking into account that the patches of Valorant, like those of League of Legends, they are published every two weeks and even knowing that we are just in the 6.06 patch, doing the math we would be a month away from this happening. As long as the release of patches 6.07 and 6.08 is not brought forward or delayed, May would already be "again" available bind in the map rotation for the competitive.
More in our section Valorant.